By now you've probably seen the image of Nadia from Married at First Sight buying a pregnancy test.
Because what else could be going on in the world apart from reality TV contestants who may or may not be knocking each other up, and may or may not be staging the photos to prove it? (The answer is, a lot. A lot is going on in the world. But this is all we're here to talk about.)
For those who missed it, this is the image in question: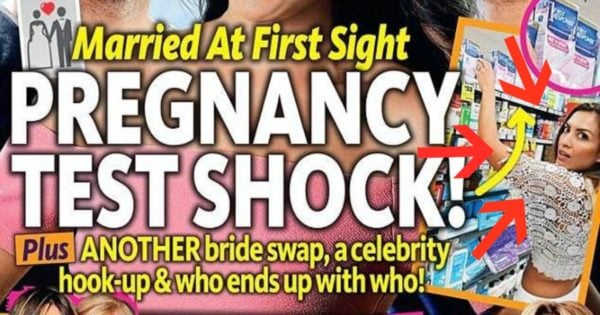 Despite multiple accusations that the photo looked staged and not at all like a candid paparazzi shot, Nadia took to the airwaves on Brisbane's HIT 105 breakfast show with Stav, Abby, Matt and Osher Gunsberg to defend the images.