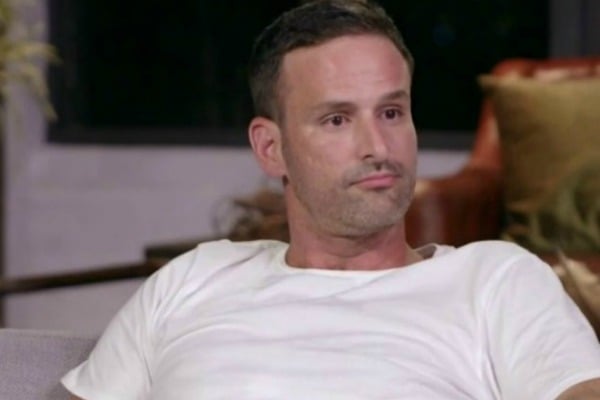 To catch up on all the Married at First Sight 2019 recaps and gossip, check out the Twins recaps, visit our MAFS hub page and join our 'Married at First Sight Lols' Facebook group. We've got you covered. 
We're at the point of MAFS where we're starting to feel like we know the contestants better than some of our cousins.
(Seriously, this season feels like it's been running for several years).
So attached we've become, saying goodbye to our beloved television friends who have no idea we exist is growing increasingly hard.
We're still not entirely over Cyrell's departure, and now, our grief has extended to Mick – the 31-year-old Queensland farmer with half a finger.
Last night, we farewelled the MAFS prisoner as he was finally released from the grips of Jessika.
While he was initially thrilled to be set free from the hell fire of his failed marriage, yelling "Heavens to Betsy" and "FREEDOM" before the reality of the cruel situation Jessika had weaved sunk in, we know it's just not going to be the same without him randomly yelling "strewth" at dinner parties and looking like a sad, lost puppy every time he tried to leave the experiment.
Because let's face it; there were plenty of things not to like about Mick.
But at the end of the day, he was just a country bloke who wound up on MAFS either as a result of a drunken bet made down at the local, or in the absence of Farmer Wants a Wife (seriously, is that show ever coming back?)
And as we saw the usually gruff Mick break down in tears at the discovery of what Jessika had actually put him through last night, it made us realise he is much more than meets the eye.
Here are some of Mick's best (and worst) moments:
1. He continually referred to Jessika as "old mate".
When it became clear that his relationship with Jessika had morphed into the contents of a garbage bin, he seemed incapable of even uttering her name.
Instead, he continually referred to her as "old mate", even when she was in the room.