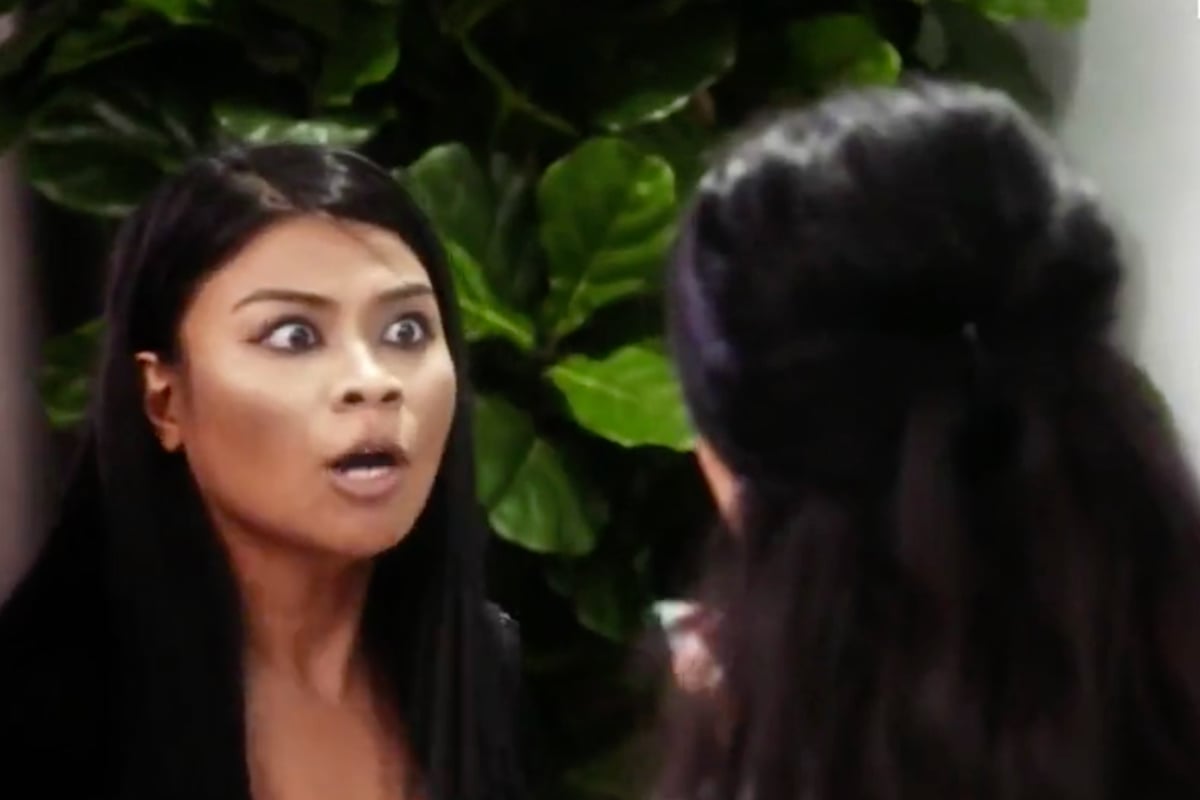 To catch up on all the Married at First Sight 2019 recaps and gossip, check out the Twins recaps, visit our MAFS hub page and join our 'Married at First Sight Lols' Facebook group. We've got you covered.
At this point we've completely given up on trying to steer clear of Married at First Sight spoilers.
The show has been on our screens for a mere three weeks, and there have been approximately 6879 rumours all ruining the ending.
The sixth season of one of Australia's most popular reality TV shows has so far given us more plot twists than we ever needed. And the latest spoiler reveals the drama is only set to intensify with a new feud about to unravel between brides Martha and Cyrell.
According to Who, Cyrell, who has showed a tendency to initiate explosive confrontations with her husband Nic, and allegedly physically approaches Martha in an altercation – but the cause of the feud is unclear.
"Martha ends up throwing her drink at Cyrell and then all hell breaks loose", an insider told the publication. They further stated that Cyrell "grabs Martha by the throat", seeing producers having to step in.
In one previews for this season of MAFS, the audience can see a fiery Cyrell getting angry at another woman with black hair as she pounces at her.
LISTEN: Clare and Jessie Stephens debrief on the latest episodes of MAFS. 
Elizabeth, who was matched with Sam in the experiment, confirmed that there is a physical altercation between Cyrell and Martha on Real Talk with Holly & Ali.
When asked about the alleged incident, Lizzie, who also said Cyrell is her closest friend, explained that a lot of it had to do with manipulation.
"A lot of people are manipulated there..it's definitely not black and white," she told the hosts.