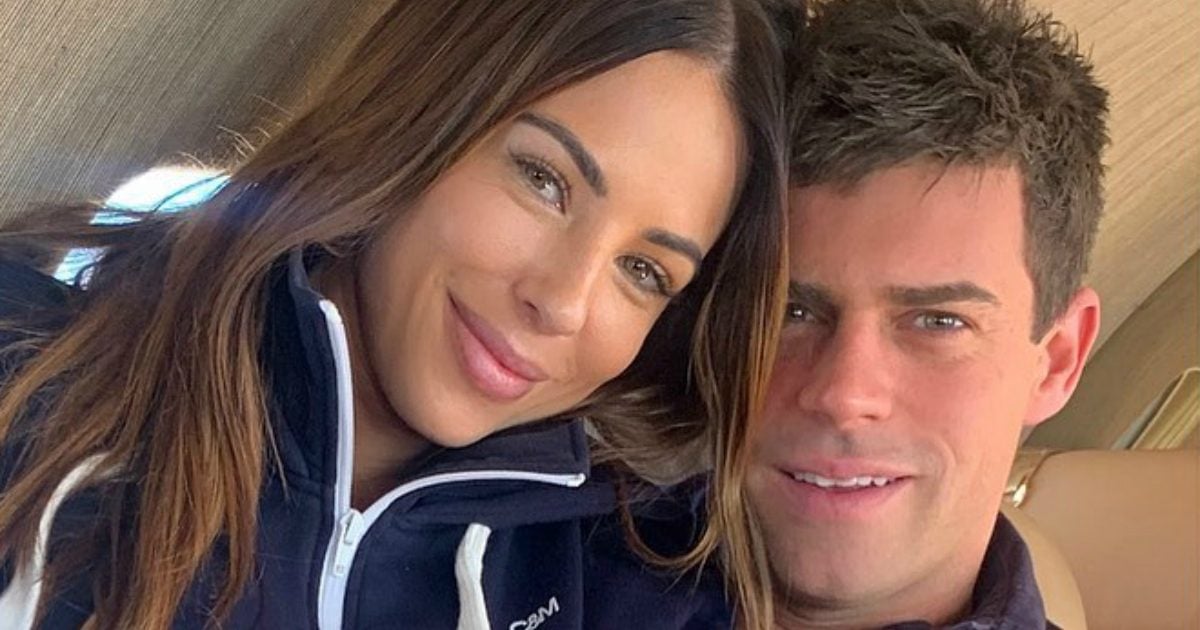 1. "He was like a dog with a bone." MAFS' KC and Michael have shared details of their sex life and wow.
Whether they're flying around in private jets or addressing rumours on Instagram, Married At First Sight contestants, Michael and KC, certainly haven't been shy about their relationship.
And now the couple have shared details of their sex life and the moment they first got intimate on KIIS FM's Kyle and Jackie O show. 
"'We actually became boyfriend/girlfriend before we had sex," KC told the surprised radio hosts.
"Very traditional, I know. It's usually trying before you buy," joked Michael.
KC went on to explain that Michael didn't take no for answer when they were first getting together,
"He was like a dog with a bone. I didn't want the drama, but I just caved in, and I'm glad that I did," the 33-year-old dancer said.
The pair later became 'official' at an Elton John concert when Michael asked KC to be his girlfriend while Elton sang 'Candle In The Wind'.
"How could I say no if he asks me out during Candle In The Wind?" joked KC.
Michael shared they had sex for the first time later that night, "That's when the real Rocketman came out!"
Right… moving on. 
Listen to The Spill, Mamamia's daily entertainment podcast. In today's episode, co-hosts Kee Reece and Laura Brodnik chat about J. Lo's $150K Instagram mistake. Post continues below.


2. Errrr… Trinny Woodall's partner just accidentally walked into her Facebook Live butt naked.
Over the past few months, with everyone staying at home, we've gained an unprecedented insight into the lives and homes of celebrities.
But sometimes that insight goes a little too far, like when we see a celebrity's partner in the… nude.
This happened to Trinny Woodall yesterday while she was doing a Facebook Live. Trinny was demonstrating a mask when her partner, Charles Saatchi, entered the screen briefly… completely naked.
 

View this post on Instagram