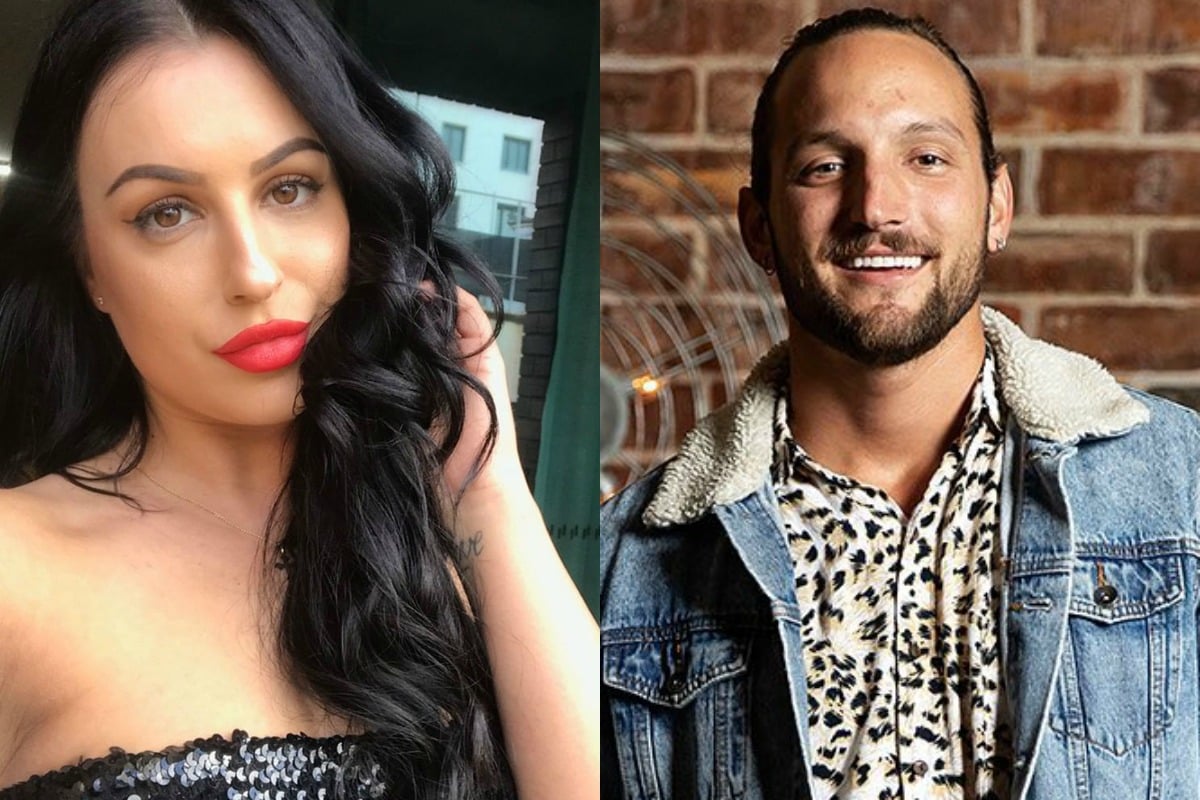 1. There's a wild rumour that MAFS' Aleks and Jonethen are now dating and WE CAN'T KEEP UP.
Another day another MAFS rumour. And this one is simply wild.
According to an inside source, contestants Jonethen and Aleks have ditched their (fake) spouses – Connie and Ivan respectively – and are now dating. Yep, we can hardly keep up either.
The source supposedly told OK! Magazine, "He [Jonethen] was telling other contestants he wanted to be paired with Aleks over Connie because she was more his type, had a better personality and got his sense of humour!"
And apparently the pair have been spending quite a bit of time together now that the show has finished filming.
"They've been spending time in Sydney and hanging out at a low-key bar owned by one of Jonnie's mates," the source says.
That said, neither of them actually live in Sydney, with Aleks hailing from Perth and Jonethen from the Gold Coast. So it does seem a bit out of the way. ¯\_(ツ)_/¯
While neither of them has confirmed the rumour, it's no secret both Ivan and Aleks and Jonethen and Connie have had their fair share of relationship issues lately. Especially after Aleks stormed out of last night's dinner party when she was accused of cheating.