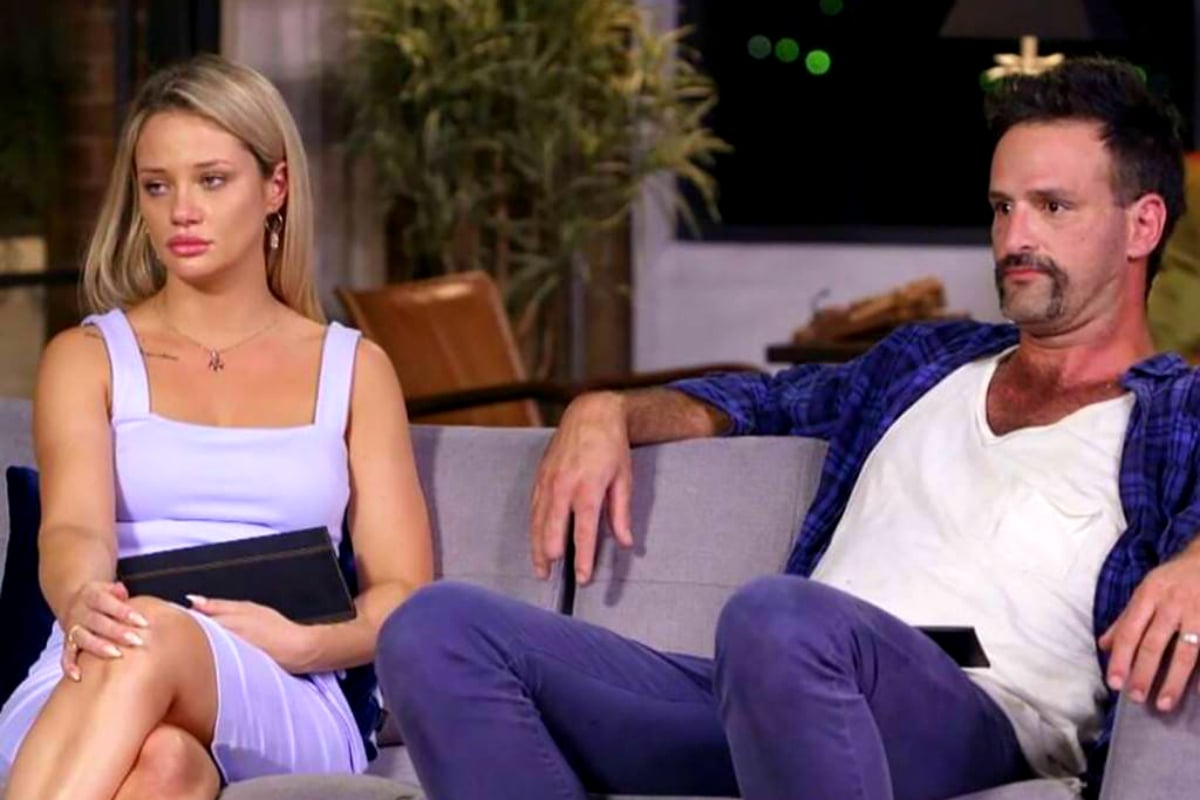 To catch up on all the Married at First Sight 2019 recaps and gossip, check out the Twins recaps, visit our MAFS hub page and join our 'Married at First Sight Lols' Facebook group. We've got you covered. 
You know when you're out for dinner with couple friends and one couple starts fighting?
It's awkward and you feel as if you should step away and leave them to argue, but you really just want to stay put and hear all the goss?
That's what it feels like we're living right now as we watch the ugly demise of Jessika Power and Mick Gould's relationship.
The Married At First Sight couple have each this week made damning claims about each other and we… can't… look… away.
First Jessika appeared on the Kyle and Jackie O Show on Thursday morning to spill the tea on their almost entirely sexless on-screen marriage.
Viewers will remember how hurt Jessika was when Mick bragged about them having sex after their "wedding" with the other MAFS grooms. Well, the 26-year-old said after that, they didn't have sex at all.
Listen to the latest episode of MAFS Chat. Post continues after audio.

"We'd slept together once and I wouldn't sleep with him again after he had broken my trust," Jessika told the KIIS FM radio hosts.
She said that one time wasn't particuarly memorable.
"I looked at him afterwards and I was like, 'How was that for you because that was not good for me'. He was just like, 'Are you serious?'"