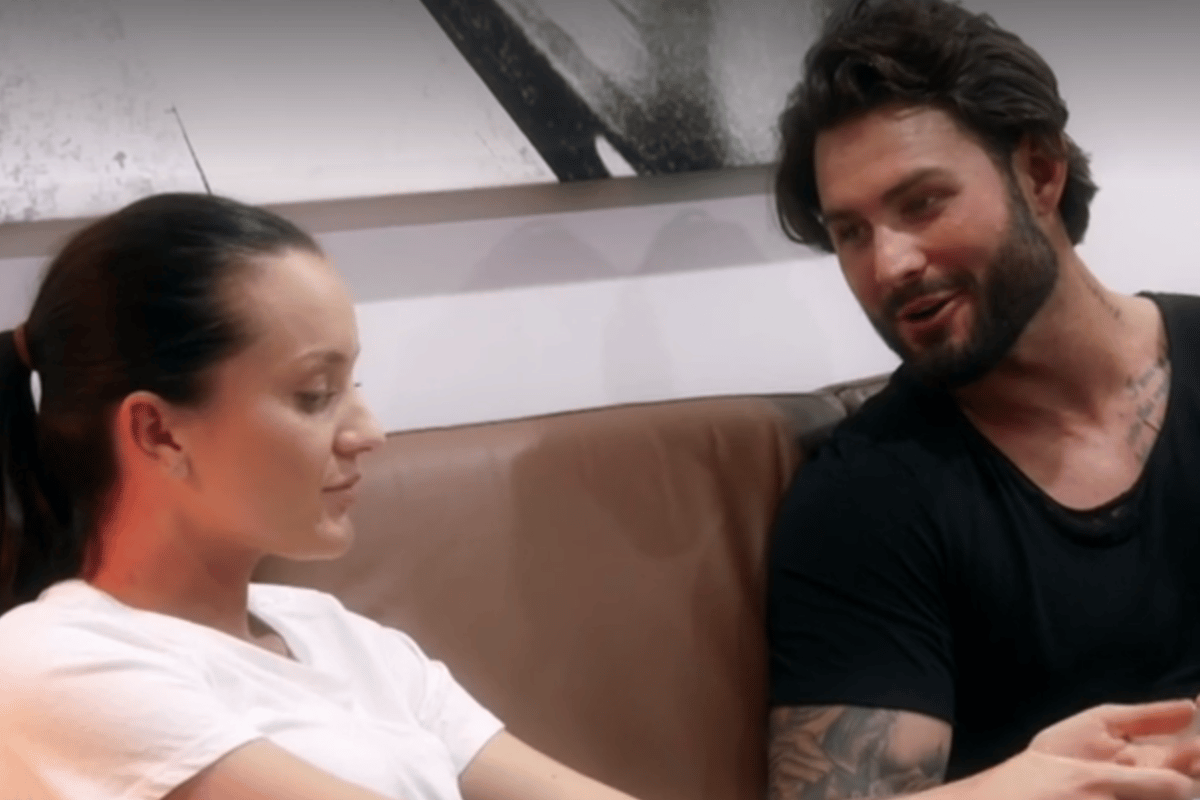 To catch up on all the Married at First Sight 2019 recaps and gossip, check out the Twins recaps and visit our MAFS hub page.
Hiding among Tuesday's cheating scandal, sex requests and intense laughing over… food, there was a rather telling Married At First Sight editing fail.
Of course.
Sam – who is 'married' to Elizabeth – received an Instagram message from Ines – who is 'married' to Bronson.
Besides the uh, moral issues with this, there was one other glaring mistake spotted by eagle-eyed fans online.
Sam viewed the message from Ines, time-stamped at 11.56am, on camera, but his phone time read 11.52pm.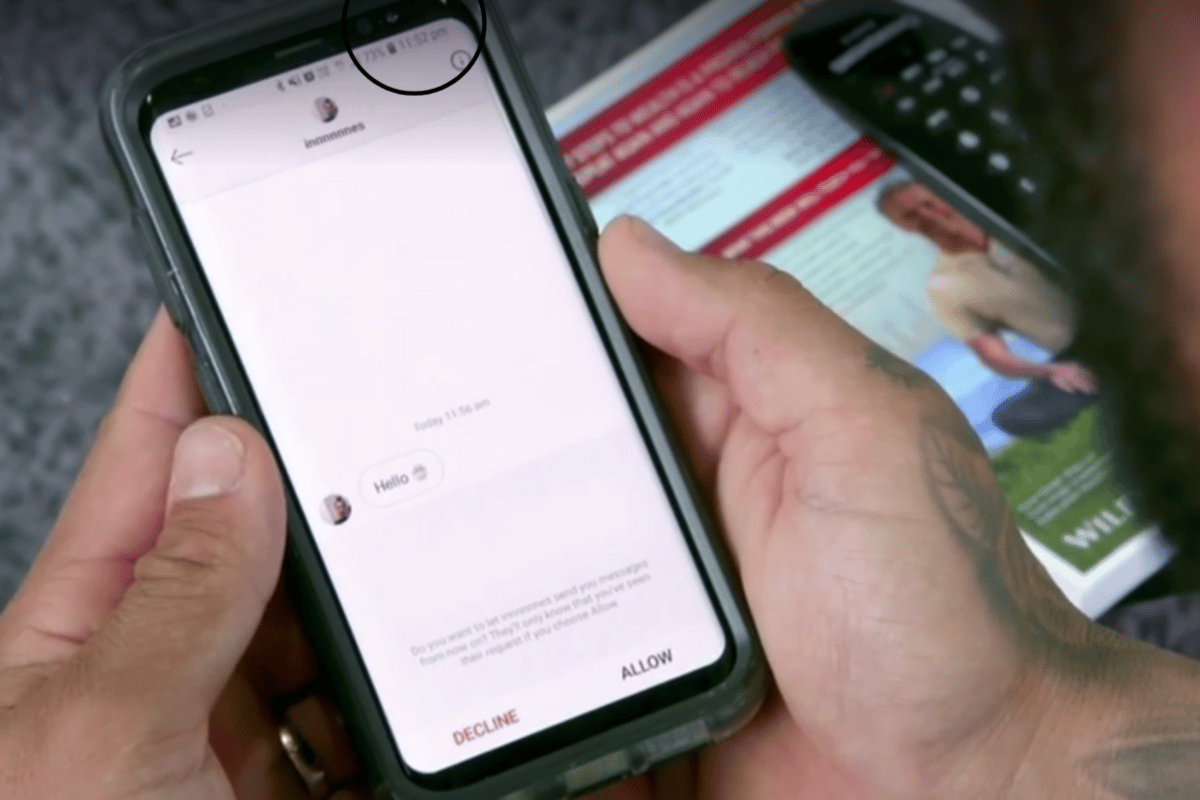 At first glance, this seems... fine.
He could've just... not seen it for 12 hours, right?
Except this whole scene was filmed IN BROAD DAYLIGHT. MEANING IT COULDN'T HAVE BEEN 11.52pm.
Did the show film the text, and Sam's reaction, completely separately? Like, at two very different times of the day? Or does Sam's phone just inexplicably tell the wrong time?
It makes no sense and our brains hurt thinking about it.