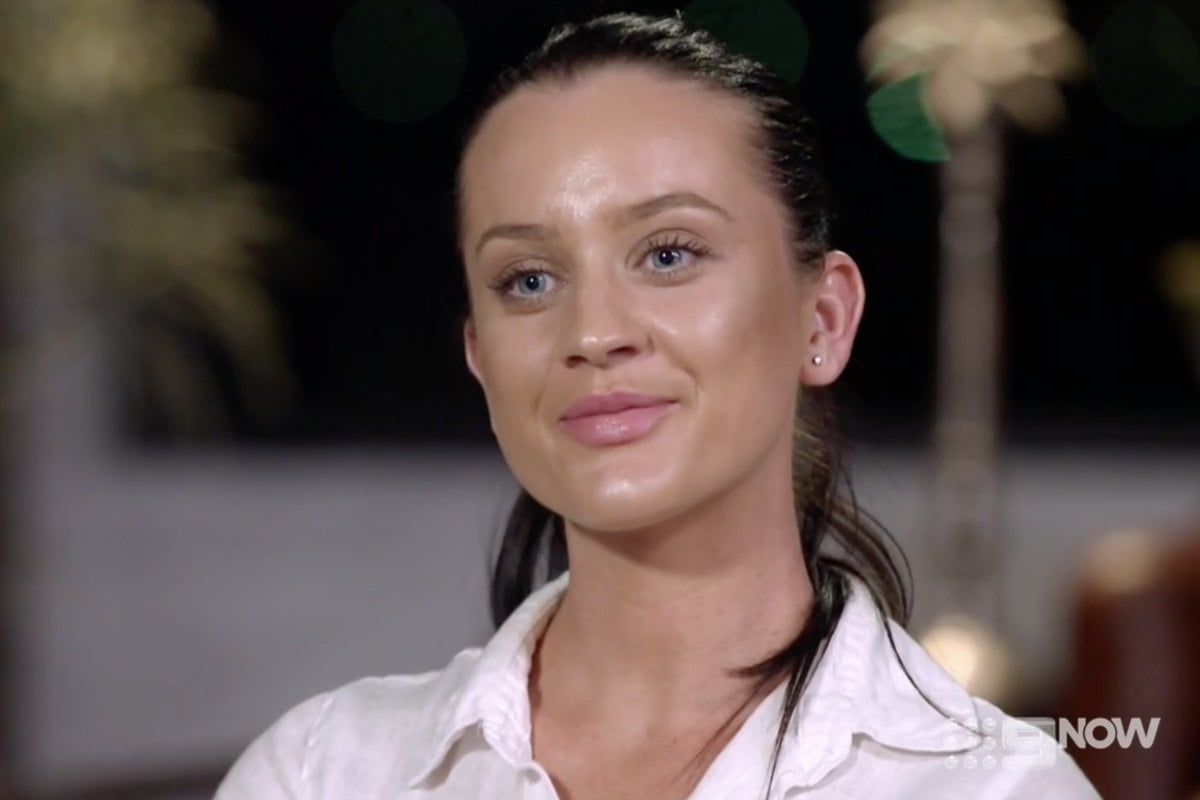 1. "I'm going to get shot." MAFS' Ines Basic says Sydney's Potts Point is "the most disgusting place in Australia" and… what?
Former Married At First Sight contestant, Ines Basic, flew to Sydney for a PR event on Wednesday and stayed in the affluent inner-city suburb of Potts Point.
And she had some pretty… interesting things to say about it.
"I'm pretty sure Potts Point is the most disgusting place in Australia," Ines shared on her Instagram stories.
"I'm really concerned I'm going to get shot or stabbed here, I want to cry!"
Ines wasn't a fan of the hotel she was staying at either.
"The hotel looks like it's a third world country condition, I'm not kidding. It's so bad, I am scared how I'm going to fall asleep tonight."
In the Instagram video, Ines explained that her hotel room, number 13, "triggered her anxieties".
But after she changed rooms, things started looking up.
"Things are improving, I did get moved rooms as I have a fear of the number 13, and the last room had that number in it."
"Outside I'm coping, like okay. The rooms are so small. I'm pretty sure the people at reception think I'm 110 per cent psychotic."
Despite her feelings towards Potts Point, it seems like Ines still managed to have a good time at her event, which she shared pictures of on Instagram.