Anthony seemed to have an issue with Cheryl and Andrew's new relationship. And fans were not happy.
The fans of Married At First Sight are angry.
And it's not because people are getting fake married and going on fake honeymoons with literal strangers.
This week, Cheryl and Andrew – who were originally 'married' to different people – re-entered the competition to pursue a relationship with each other.
Listen: The Recap team debriefs on tonight's drama. (Post continues after audio.)
Which is all well and good, unless you are Anthony, who seemed to take issue with the new pairing.
"You'll look like a f***ing idiot if you get it wrong," Anthony told Cheryl, after claiming that only Andrew deserved a second chance at love on the show.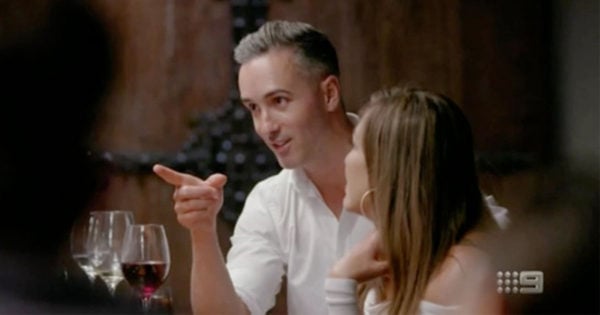 After the awkward exchange - which left Cheryl in tears - fans shared their shock at Anthony's behaviour.
I think Anthony has just become the most hated man in Australia. #douche #9Married #MarriedAU

— Totally Random (@1_totallyrandom) February 14, 2017