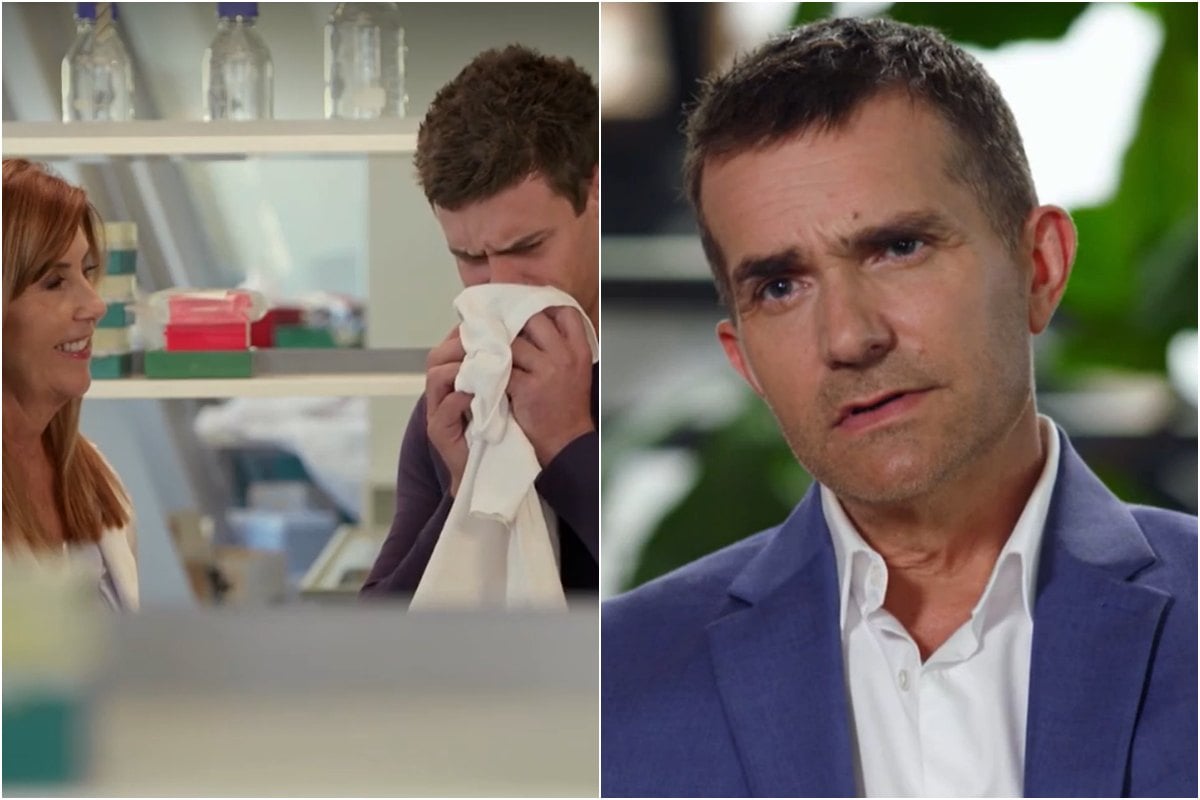 To catch up on all the MAFS 2020 recaps and gossip, check out The Twins recaps and visit our MAFS hub page. And sign up for our Recaps newsletter to get them straight into your inbox. 
Another two couples got hitched tonight and we must have a chat about how the experts pair the contestants.
To say it has its kinks would be putting it too lightly.
According to John Aiken, this season saw more than 15,000 applicants put their names forward to be ridiculed on TV. Believe it or not, there's quite a rigorous screening process.
First comes the initial application. Thanks to fellow Mamamia writer, Chelsea McLaughlin, we know that prospective candidates need to answer questions like 'Have you had cosmetic surgery?' 'Have you ever been declared bankrupt by a court?' and 'Do you have any skeletons in your closet? If so, what are they?'
MAFS Experts: UNCUT | Episode 1. So this is how the experts make the matches. Post continues below.
Then it's up to the experts – John Aiken, Dr Trisha Stafford and Mel Schilling – to match the contestants through multiple rounds of tests and individual meetings.
John is in charge of "personality, attachment styles, and how they communicate in relationships". Mel attempts to understand their "values, their lifestyle preferences, and a bit about their personality" and clinical neuro-psychotherapist, Dr Trish, tests the emotional brain of the participants and is lead t-shirt sniffer.
As there are only a measly three couples still together after six seasons of the show, it would appear they need to change their tactics. But alas, here we are.
After some thorough MAFS re-watching and searching, this is how they do it.
1. The t-shirt smelling.
If you've been following this season, then you'll know the experts are big on t-shirt smelling. (Remember that shot of Michael in Trish's lab, really enjoying Stacey's natural odours?)