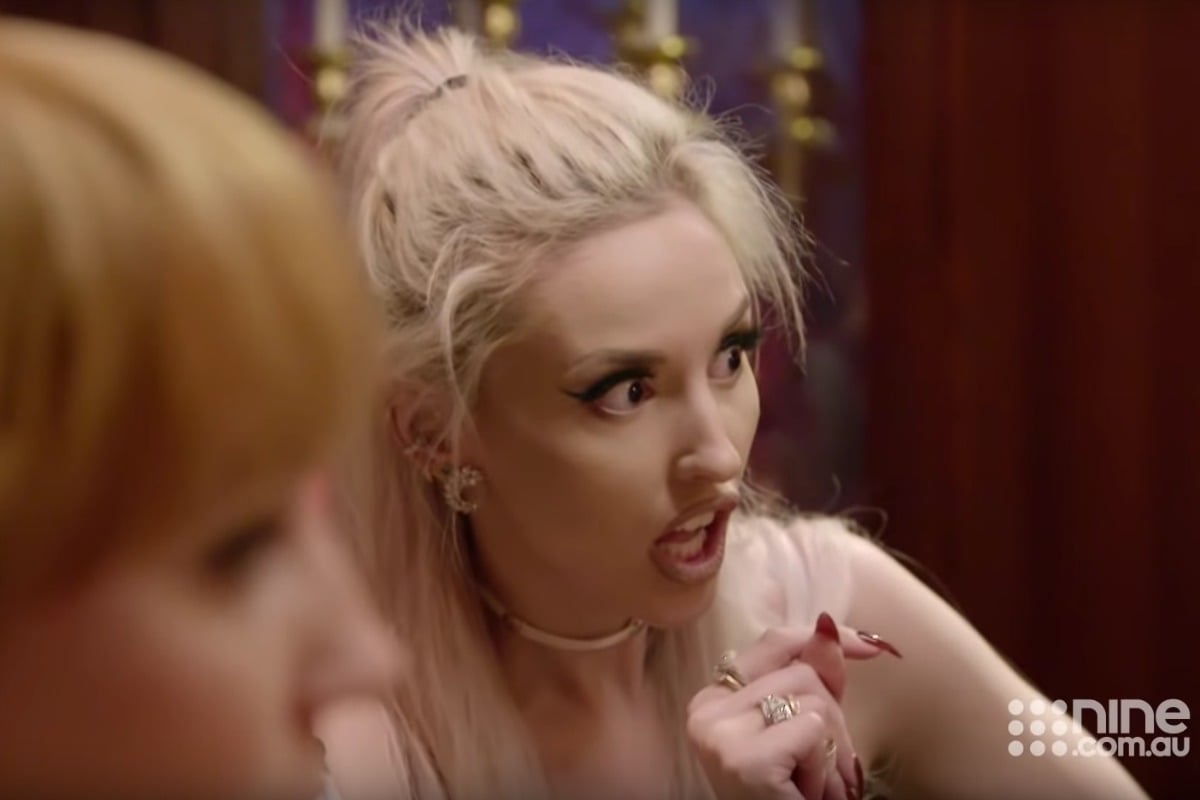 1. What we all missed about the boys and girls night on Married at First Sight.
Besides the endless drama, the intense fights and the very likely set up cheating scandals, there's another aspect fans of the show are absolutely obsessed with – searching for editing fails.
And this week, eagle-eyed fans have spotted a doozy.
Remember the girls and boys nights on Tuesday night's episode?
Well, it turns out the two groups were a lot closer than we thought.
 

View this post on Instagram

 
According to a screenshot shared on a MAFS parody Instagram account, the venues the boys and girls were at – The Loose Moose and Roosevelt Lounge – are right next to each other.
Um, surely the boys could have overheard Elizabeth and Ines' screaming match from next door, right?
2. Kim Kardashian has responded to the Tristan/Jordan cheating scandal in the best way.
If you've spent any time on the internet today, you'll have noticed it's gone into overdrive over a cheating scandal involving a very famous family known as the Kardashians.