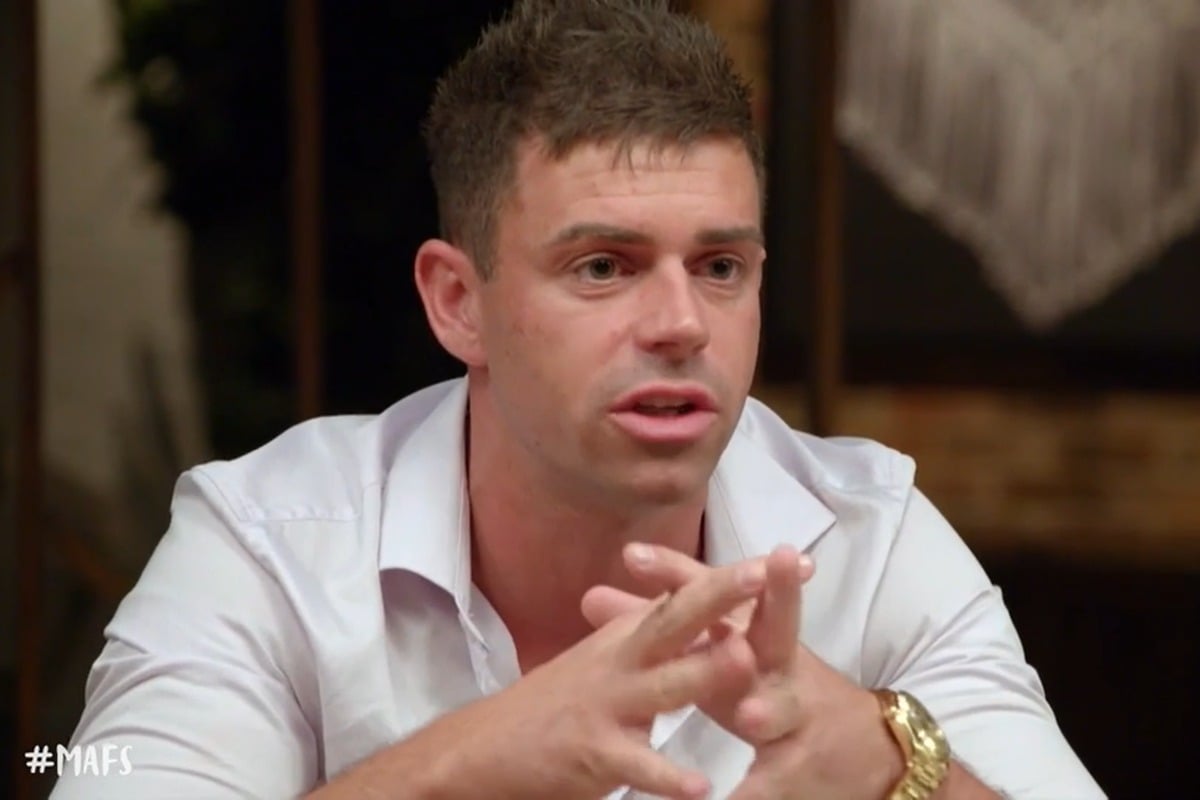 To catch up on all the MAFS 2020 recaps and gossip, check out The Twins recaps and visit our MAFS hub page. And sign up for our Recaps newsletter to get them straight into your
When it comes to MAFS dinner parties there are two things we can always count on 1) heaps of drama will go down and 2) Michael will somehow be involved.
And tonight was no exception.
After Steve and Mishel handed out toys to a room full of adults and a quick game of hide and seek, the dinner party was off. And it didn't take long for trouble to start brewing.
You see, Michael noticed there was drama going down between Ivan and Aleks so he decided to do what he does best – get right in the middle of it.
So Michael (a gift to the producers) decided to ask Aleks if she's really slept with Ivan. And Aleks was not happy about it.
Watch: MAFS' Aleks on what actually happened on her 'date with another man'. Post continues after podcast. 
A heated confrontation quickly ensued, with all contestants questioning whether the couple had been intimate or not. Meanwhile, Ivan was suspiciously quiet.
And Michael must have spent too much time with expert Trish because he wasn't going to stop asking until he got all the answers about Ivan and Aleks' sex life.
Then he dropped another bombshell.
Apparently, Aleks told him that she went on a date with another guy, even though she denies it.
The plot thickened again when we found out that Ivan apparently asked Michael and Josh to bring all this up during tonight's dinner party.
But this is the world of reality TV, so we don't know what to believe.¯\_(ツ)_/¯
And like all explosive MAFS dinner parties, it ended with an emotional storm-off.
Here's how Australia reacted to tonight's episode.