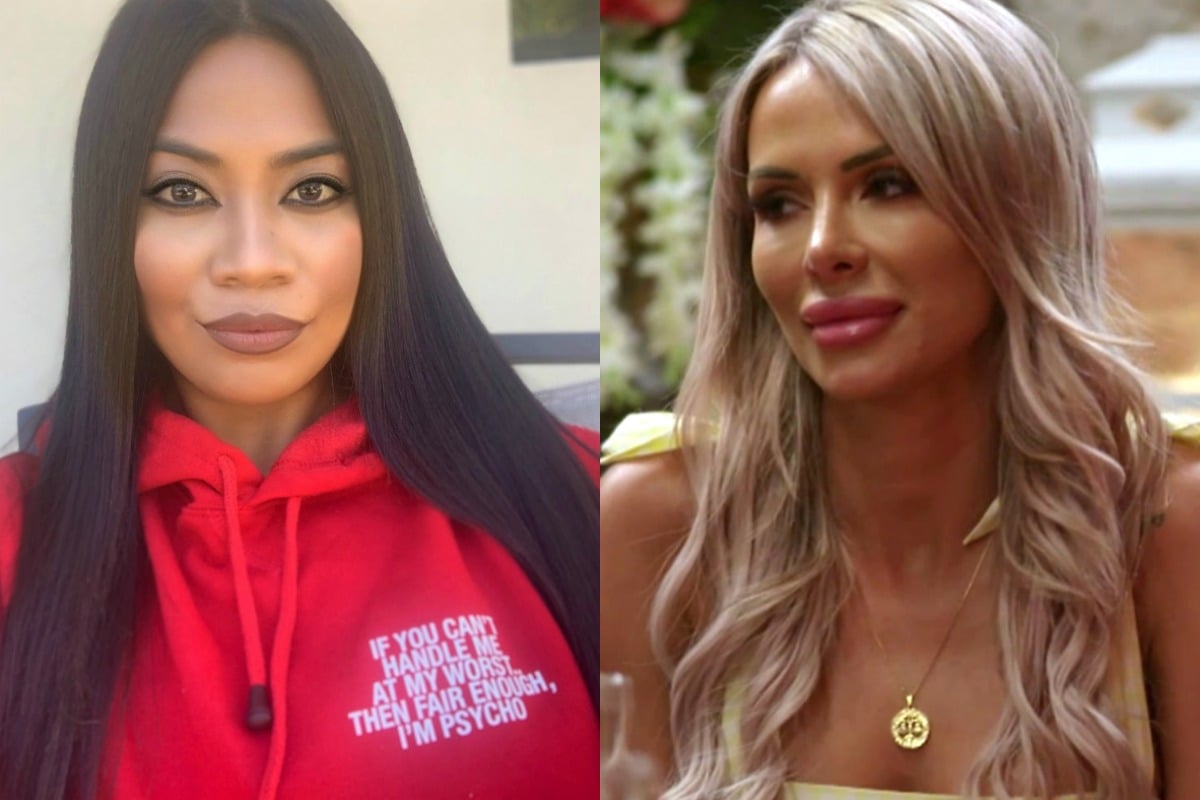 1. "I honestly felt for Hayley." MAFS' Cyrell has weighed in on Stacey and Hayley's feud.
On last night's episode of Married at First Sight, current and former contestants gathered for a boys' and girls' night. And it was dramatic, to say the least.
During the girls' night, Hayley began questioning Stacey about how she managed to have two children and a law degree at 26-years-old. Soon after, both Lizzie and Stacey began ripping into ex-contestant Hayley for asking.
 

View this post on Instagram

 
And now, 2019 contestant Cyrell is weighing in and sharing her thoughts on the situation.
Speaking exclusively to Who magazine, she said, "I honestly felt for Hayley having those two females on her like that… in her face.
"I don't know how many times she can say sorry. She owned up to it in front of the whole group, she's come back into the reunion and then has Elizabeth all up in her face asking whether she kissed him. It's apparent that she did, we already knew this.
"I can't believe it is still going on, man. Just let it go, Stacey."
She then went on to discuss Stacey's law degree, too.
"Stop bringing up the law degree and stop bragging about it. She was getting hammered for doing that but it doesn't take a genius to know that her husband cheated on her," Cyrell finished.