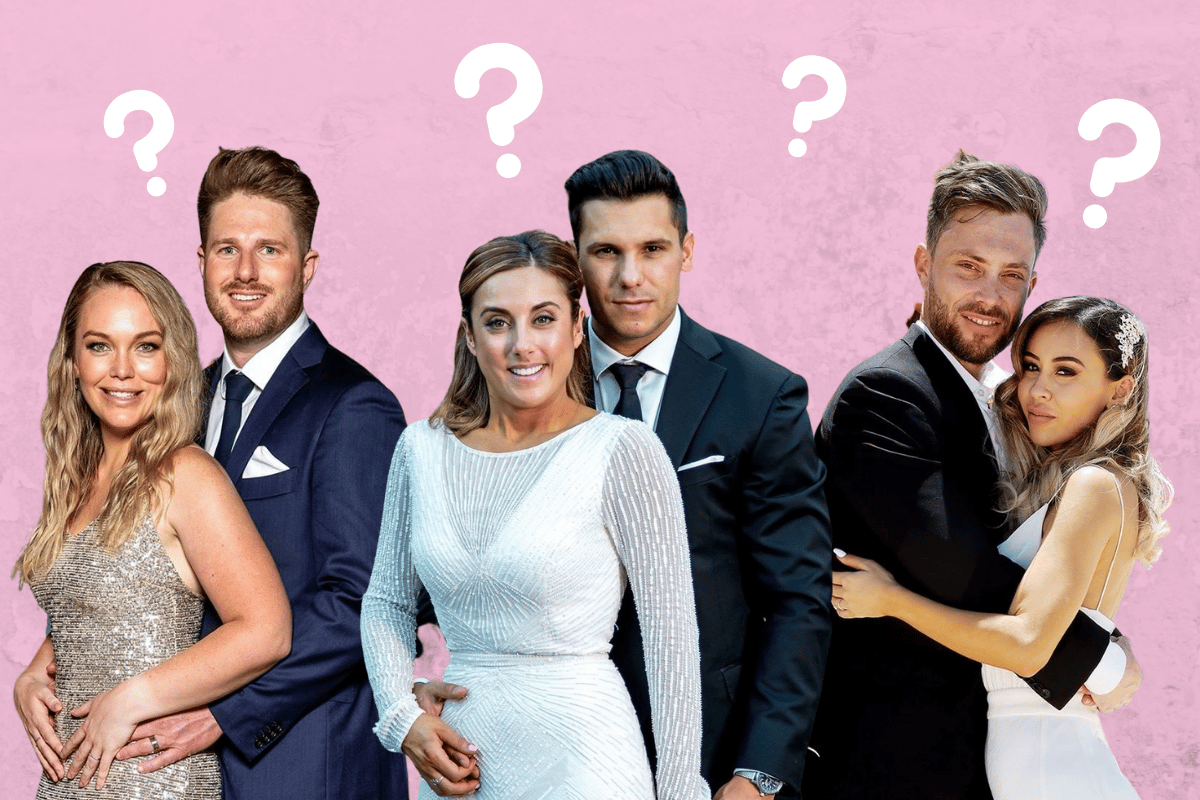 To catch up on all the MAFS 2021 recaps and gossip, check out The Twins recaps and visit our MAFS hub page. Don't want to miss a recap? Subscribe to our  recap newsletter.
Heads up, this post contains spoilers for MAFS. 

Despite the show's absolutely shocking success rate, every damn season of Married At First Sight gives us just enough hope that maybe, potentially, (unlikely) but perhaps, some of the couples make it and actually stay married.
...and we have good reason: Like one couple has actually gone the distance and had a baby and everything.
However, when the 2021 brides and grooms rocked up in their dubiously matched couples, we were concerned. 
Watch the trailer for Married At First Sight. Post continues below.
This week, we watched the remaining six couples choose to either stay or leave at the final vows. 
And while most decided to stick it out (for the time being at least), Georgia and Liam chose to call it quits after a last-minute change of heart. We're talking super last minute. 
But have the other couples actually lasted outside of the show? 
Let's investigate. 
Here's everything we know about which couples are still together today and which have run for the hills.
Are MAFS Melissa and Bryce still together? - Yes *sigh*
On Monday night, we held our breath to see if Melissa would walk away from Bryce at the final vows. 
"I think my decision is going to shock everybody," she said as she entered the venue. 
"I need to be completely and brutally honest with you," she told Bryce. "The rumour of someone waiting outside of the experiment for you has plagued our relationship, and with accusations by not one but two people, I had to question what was true. It was nothing short of devastating."
"But despite the rumour, the conflict and everyone's opinion, I know deep down in my heart that I have never felt this way. I can absolutely say with certainty that I am in love with you."