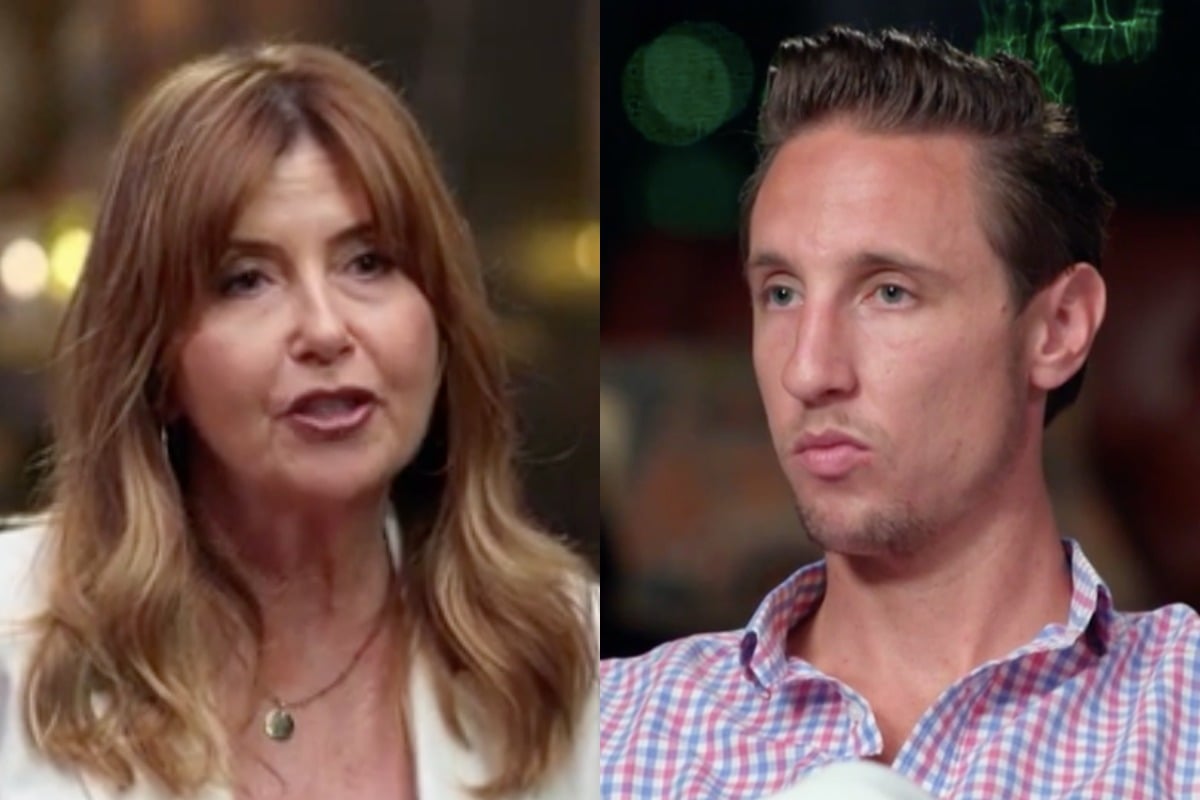 To catch up on all the MAFS 2020 recaps and gossip, check out The Twins recaps and visit our MAFS hub page. And sign up for our Recaps newsletter to get them straight into your inbox.
There's nothing we (secretly) love more than a drama-filled MAFS commitment ceremony. And tonight's episode certainly did not disappoint.
The first shock of the night came from Stacey and Michael. For reasons we can't quite understand, Stacey decided to drop the L-word before admitting she and Michael were planning to move in together after the show. It's definitely not the love story we saw coming, but we're happy to see everyone's moving forward from the mess that was last week.
Speaking of mess, Trish got into quite the confrontation with Ivan and Aleks when she asked how things were going in the bedroom.
You see, Ivan and Aleks really don't like to talk about their sex life on national television (fair enough). But as we've learnt from seven seasons of MAFS, expert Trish very much does.
No matter how much the couple tried to shut it down, she just. Kept. Asking. And Ivan did NOT want to talk about it.
But after Ivan sensibly reminded the experts that MAFS (while trashy) is "not an adult film" and Aleks threatened to pursue her relationship with Ivan outside the experiment if they kept asking about it, the experts eventually decided to let it go and move onto the next couple.
Then came the moment we'd been waiting for all episode. It was finally time for Mishel and Steve to take the couch.
After some dramatic throwbacks to Steve's dinner party storm-off and a whole lot of suspenseful music, the decision was in. Steve ended up voting to leave, but Mishel decided to follow advice from her daughter and stay. Surprising precisely everyone.
And in the wise-ish words of John Aiken, "That was hugely draining".
Here's how Australia reacted.
I have so much respect for Ivan and Aleks tonight. #MAFS pic.twitter.com/wMJvzh56We

— Elsie (@elsielou77) March 8, 2020