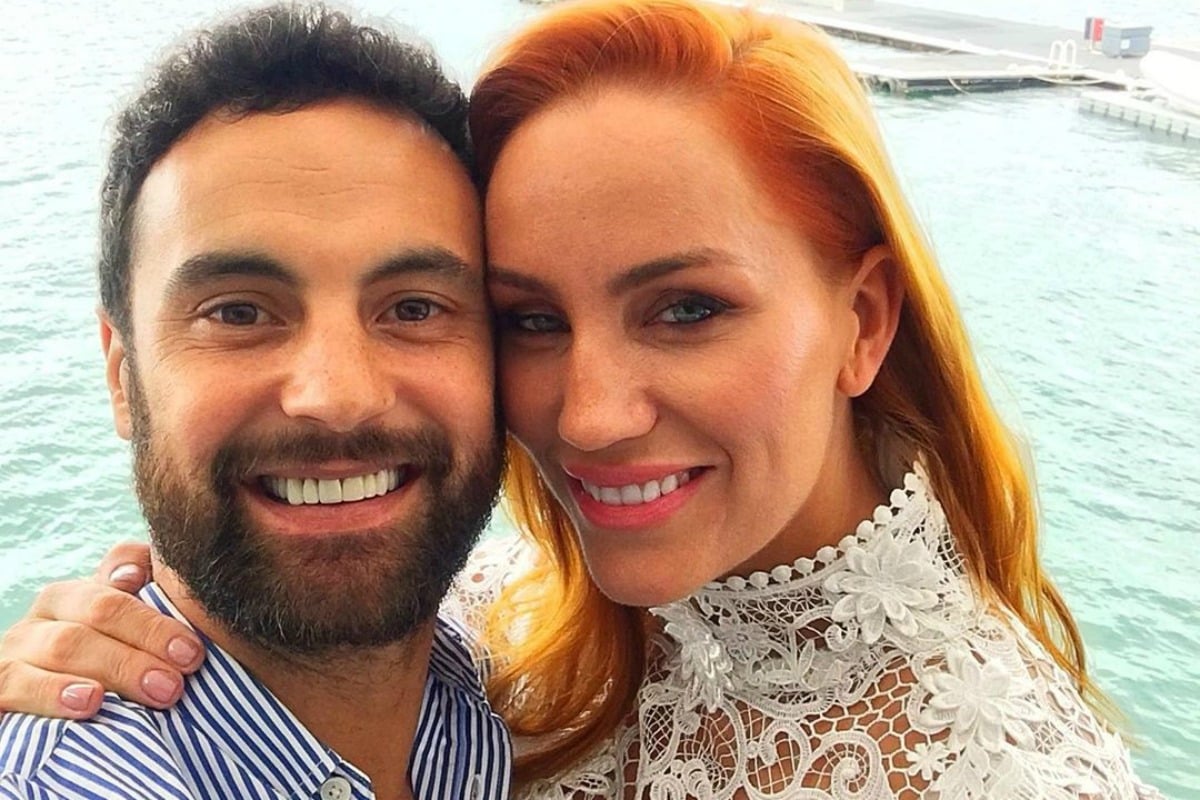 To catch up on all the MAFS 2020 recaps and gossip, check out The Twins recaps and visit our MAFS hub page. And sign up for our Recaps newsletter to get them straight into your inbox.  
Over a year on from meeting on season six of Married At First Sight, the reality show's golden couple, Jules Robinson and Cameron Merchant, have announced they are expecting their first child.
The pair, who married (for real) last year, announced the news exclusively in Sunday's issue of Stellar Magazine, adding that Jules is currently 16 weeks pregnant.
"We are having a baby!… And we couldn't be happier! I'm already so in love with my bump!" Jules shared on Instagram on Saturday night.
Speaking to Stellar Magazine, Jules admitted that she thought falling pregnant at 37 years old was "going to come with a fight".
"I had it in my head that it was going to be a problem," she shared.
"Because of my age I had done all the hormone testing, the egg count… so much is instilled that you're going to struggle because of your age."
Jules found out she was pregnant just 10 minutes before filming the body positivity campaign for her shapewear line in January.
"I knew [I was pregnant] because I felt so sick. I went to make some food and I was so hungry. I was cutting it up and I just got waterfalls, and I was like, 'Oh, I don't feel right.' I did the test straight away and it was negative," the 37-year-old said.
"I was with Cam at the time and, for some reason, I just left it on the side of the bathroom bench. I could have thrown it in the bin, but I just thought, 'No I'm going to hold on to that.' I really don't know why I felt that. So I took a shower and when I got out it was positive."
"We were so excited and just kept repeating to each other 'two lines, two lines' [on the test]. It definitely didn't sink in straight away," Cam added.