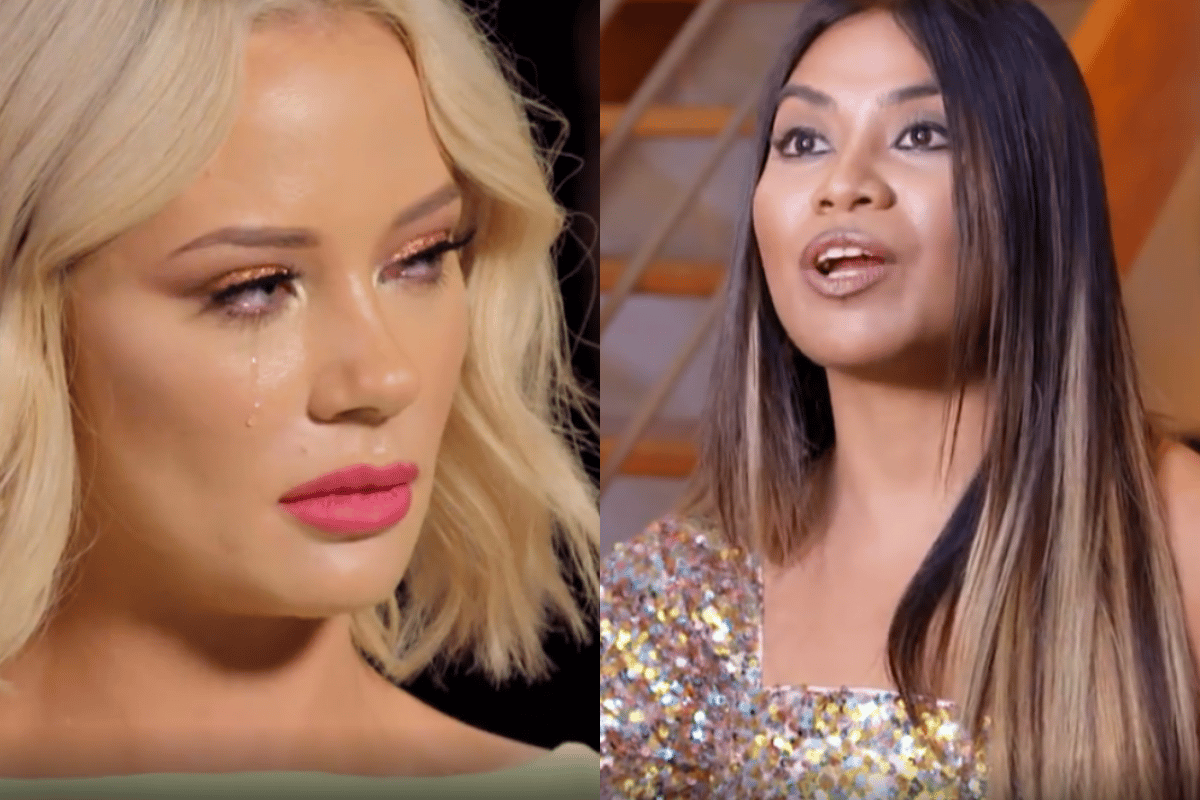 In case you missed it, we're getting an all-star MAFS two-part special next week, which is something no one needed or wanted. But now we know it's happening... we're not mad. 
Channel Nine gave us our first look at the reunion when they dropped a trailer earlier this month. 
Essentially, the most chaotic cast members from the last seven seasons will come together for a giant, drama-filled dinner party. It's believed the cast will also relive their past scandals together.
Plus, to remind us that the show has actually had *checks notes*... THREE success stories, some of the remaining couples will join in to show the rest of the cast exactly what MAFS' 6.66 per cent success rate looks like.
"The bitch is back," former contestant Cyrell Paule says as she enters the room in an early trailer for the show.
Now, with the show one week away, Channel Nine have dropped a new trailer, and it looks like we're in for some serious ~drama~.
"What I love about reunions, is you can't hide behind your Instagram," Cyrell says in the new trailer.
The video also shows fellow contestant Jessika Power in tears and a clip of Mike Gunner yelling across the table saying, "You've upset everyone and you know it!"
Yikes.
Watch the latest trailer for the MAFS reunion here. Post continues below.
The reunion will include:
Martha Kalifatidis and Michael Brunelli (Season six)
Dean Wells (Season five)
Tracey Jewel (Season five)
Jessika Power (Season six)
Ines Basic (Season six)
Mike Gunner (Season six)
Cyrell Paule (Season six)
Nasser Sultan (Season five)
Elizabeth Sobinoff (Season six and seven) 
Seb Guilhaus (Season seven)
Troy Delmege (Season five)
Ryan Gallagher (Season five)
Sarah Roza (Season five)
Charlene Perera (Season five)
Jo Mcpharlin (Season five)
Ashley Irvin (Season five)
Even though it's still one week away, there is already a lot of drama surrounding the show and its returning cast.
Are we surprised? Absolutely not. So far, some of the biggest drama has been from those not included.
A number of former MAFS stars - who aren't appearing in the 'all-star' reunion - vented their frustrations on social media.
It seems they're not necessarily angry about the fact they weren't invited, but that the TV event is going ahead in the first place. 
MAFS has faced a lot of criticism over the years from contestants (and the public) for its focus on drama over relationships and for matching some very incompatible couples.
Sean Donnelly, who was paired with Jo McPharlin in season five, was rather blunt following the reunion news.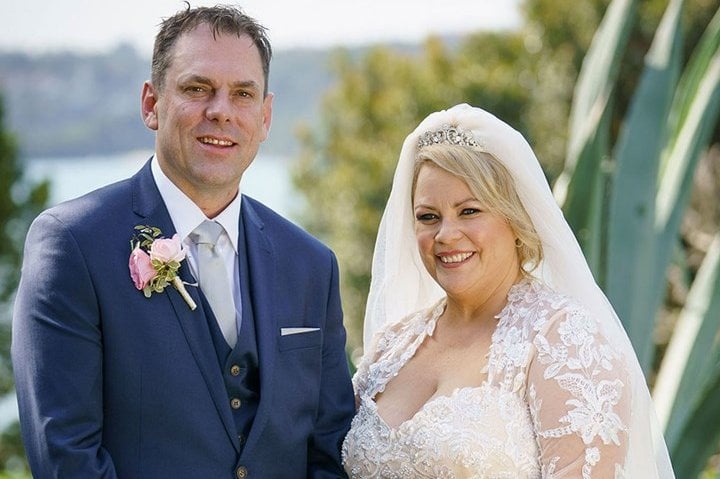 Sean and Jo from MAFS season five. Image: Nine.