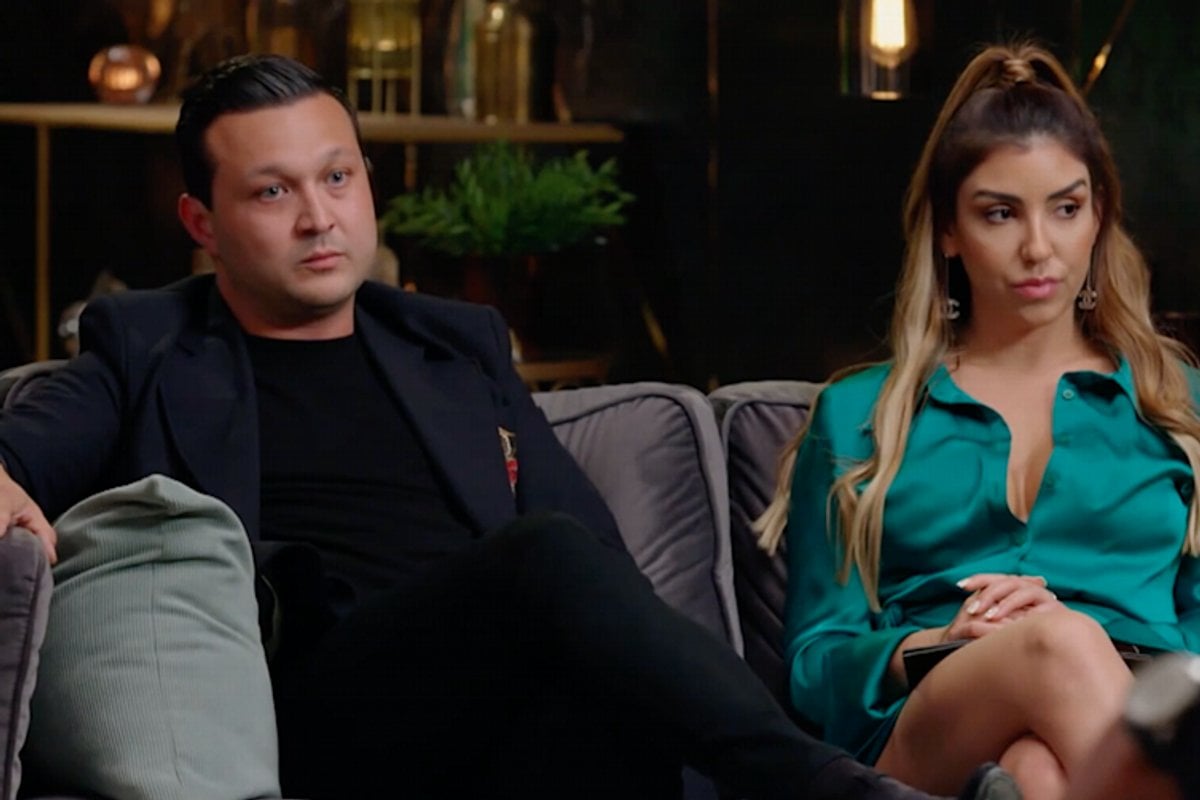 To catch up on all the MAFS 2022 recaps and gossip, visit our MAFS hub page.
At last night's commitment ceremony, Dion was a broken man. 
As one half of an intruder couple, the 34-year-old is fairly new to the instant marriage on TV game. He and his wife Carolina had only been in each other's lives for a few weeks when the commitment ceremony was filmed.
And it hadn't been an easy ride. 
Watch the trailer for this season of MAFS. Post continues below. 
From the very first moment they met, Carolina had made her thoughts and feelings about her new husband clear. 
He didn't look the way she'd hoped. Dion is shorter, less 'traditionally masculine' and more flamboyant in his fashion choices than the men Carolina was used to dating. 
As they got to know each other, Carolina began to point out more 'flaws' in her husband. 
Like the fact he doesn't eat breakfast, when she loves a bit of brunch. 
Or the fact that she is very committed to a 'healthy lifestyle', and Dion has never set foot in a gym. 
Or the fact that Dion doesn't have a traumatic past, which makes it difficult for them to bond, apparently. 
As Carolina's distaste for her husband grew, and as her insults became more and more ridiculous, the other contestants became concerned for Dion. 
They stood up for him at the dinner parties and the commitment ceremonies. They told Carolina to give it some more time. That every couple faced their own set of issues at the beginning of their relationship. 
All the while, Dion remained calm and considerate. He didn't bite back at Carolina. He stayed respectful and kept trying to make a connection with her.