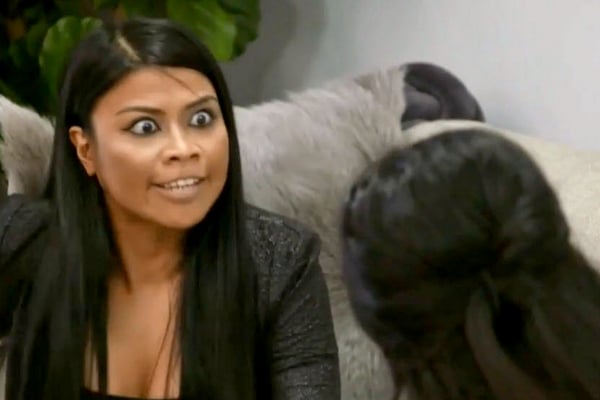 1. Oh. Apparently there's an incident on MAFS 2020 that puts Cyrell's fruit bowl-smashing to shame.
For months we've heard claims that Married At First Sight 2020 is 'the most out of control' season yet. But now we're a bit more convinced.
Apparently, there's an incident that goes down. And it makes all the fruit bowl-smashing and wine-throwing drama look pretty tame in comparison.
According to The Daily Telegraph, a video has surfaced of one of the grooms using his wife's toothbrush to clean faecal matter that she left in their toilet. Yep, we're disgusted, too.
The video supposedly ends up being played in front of all the contestants in a reunion episode that was shot after the series ended.
31-year-old truck driver David Cannon and finance broker Hayley Vernon are said to be the MAFS groom and bride involved.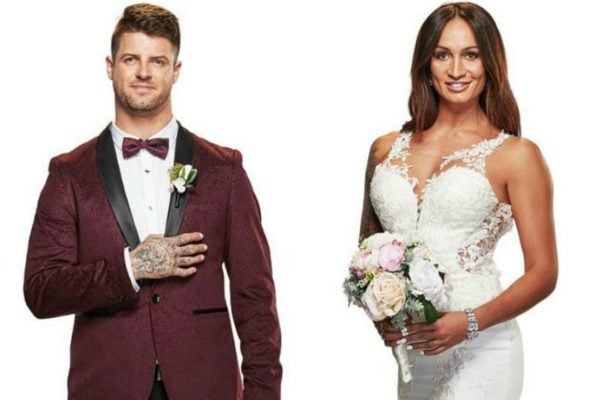 When The Daily Telegraph approached Cannon for a comment, he said he wasn't allowed to speak about the incident.
"It was going to come out no matter what. It is something that is now regretted," he said.
Vernon also couldn't make a comment.
"I can't really comment," she said. "I just prefer not to."
While we're not sure if the claims are true or not, we should all prepare ourselves for a drama-filled season of MAFS when the show premieres on Channel Nine on February 3.
The Spill is Mamamia's daily entertainment podcast that catches you up on everything in entertainment and pop culture. It's snackable and perfect for your commute home. Post continues after podcast.