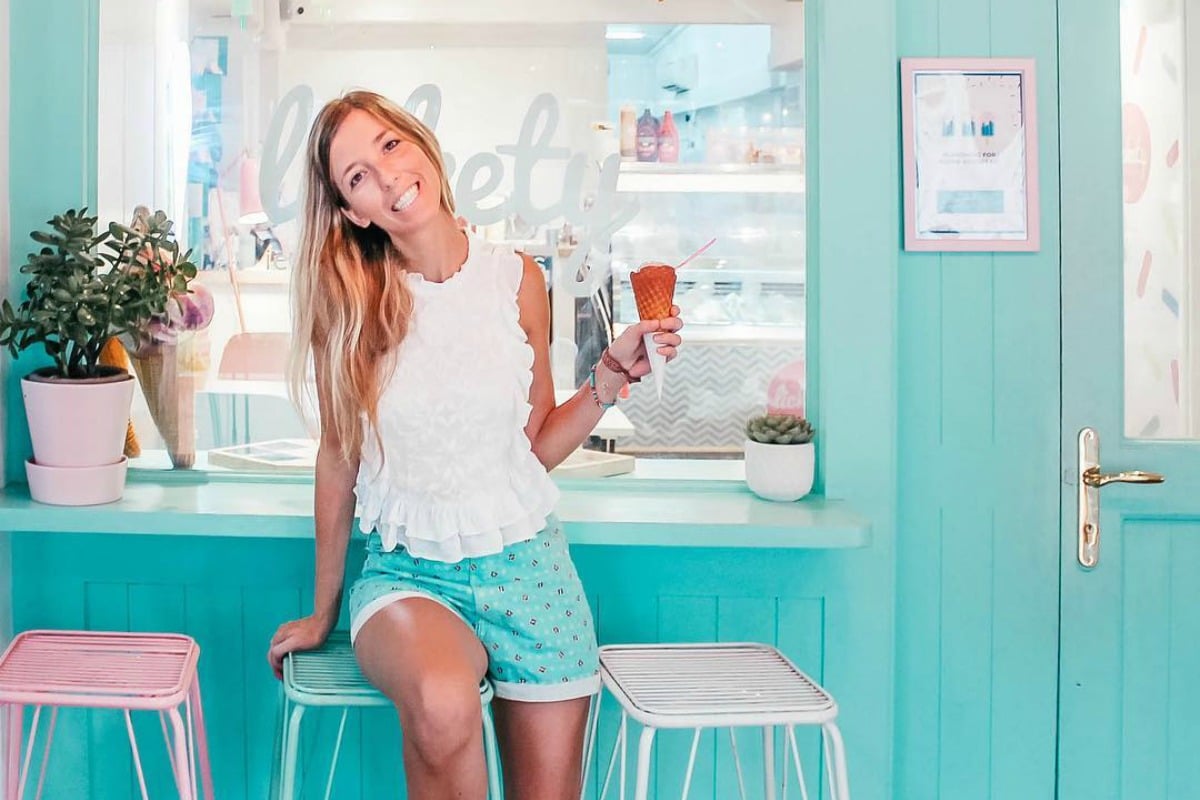 A travel blogger who was criticised for posting a photo walking on train tracks in front of a moving train in Thailand has apologised for "promoting danger" on her Instagram.
Patricia, who runs the Instagram page One Ocean Away, posted a photo walking on rail tracks at the famous Maeklong Railway Market in Bangkok with her face turned towards an oncoming train.
The market is known for having a train pass directly through its centre – and the way in which traders quickly pack up their stalls each time the locomotive approaches has become somewhat of a tourist attraction in itself.
As reported by The Sun, after posting the daring photo to her 30,000-plus followers, Patricia was bombarded with comments calling the image "irresponsible" and "inappropriate".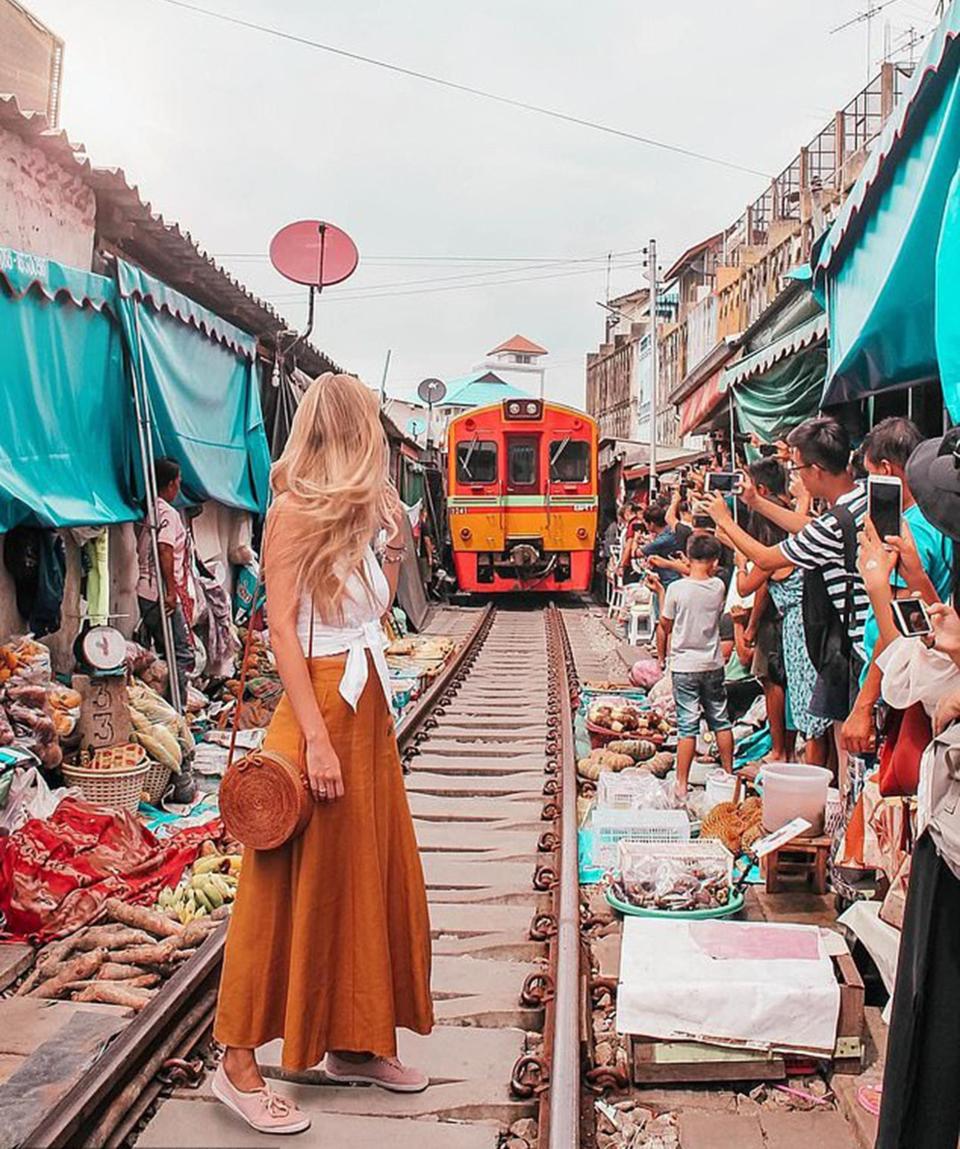 "If you tripped or something you would have been dead," one person wrote.
"There are tons of kids who get in hot water attempting to emulate pics like this," another said.
While one added: "It's a sunning shot but we can't tell from a photo how fast this train is going.
"People could (and will) easily get the wrong idea.
"Railway tracks are not meant to be walked on, no matter how slow the train is going."
Patricia has since removed the photo, and posted a follow-up apology message.
"I was wrong in posting the picture at the Maeklong Market," Patricia, who has lived in Spain, Sweden, Australia and Germany, wrote.
"The picture gives a wrong impression of what the intention was. It is showing a dangerous situation in a positive light although the main focus was supposed to be on the market itself. For this my sincerely [sic] apologies."