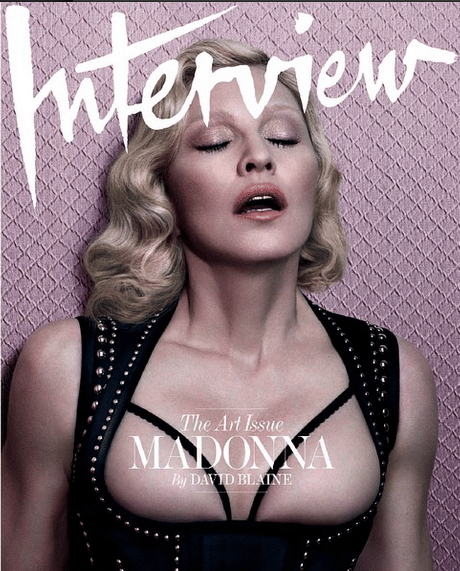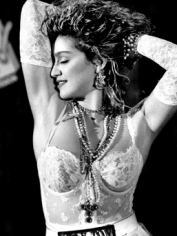 Is there anything more shocking than an "old" pair of breasts?
When a topless photo shoot is a rite of passage for every actress, popstar and reality TV contestant, the bare breast of a celebrity barely raises an eyebrow.
Unless that breast is over 40. Then, the world sets its hair on fire.
And at over 50, a nipple still has the power to shock. In a big, bad way.
Madonna has been using her body to shock you for more than three decades. She first posed topless for a photographer in 1979. And now she's done it again, in a shoot for Interview Magazine.
We've seen Madge's boobs so many times they feel like old friends. They were fabulous when she was 21 and they are fabulous now she's 56.
Here they are, today: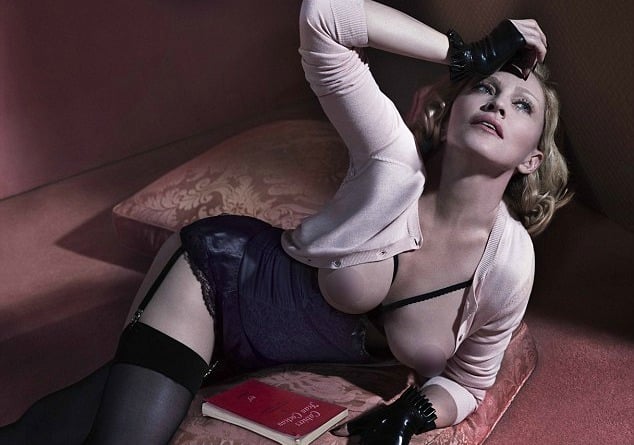 Madonna in Interview Magazine, nipples blurred. Pic by Mert Alas and Marcus Piggett.