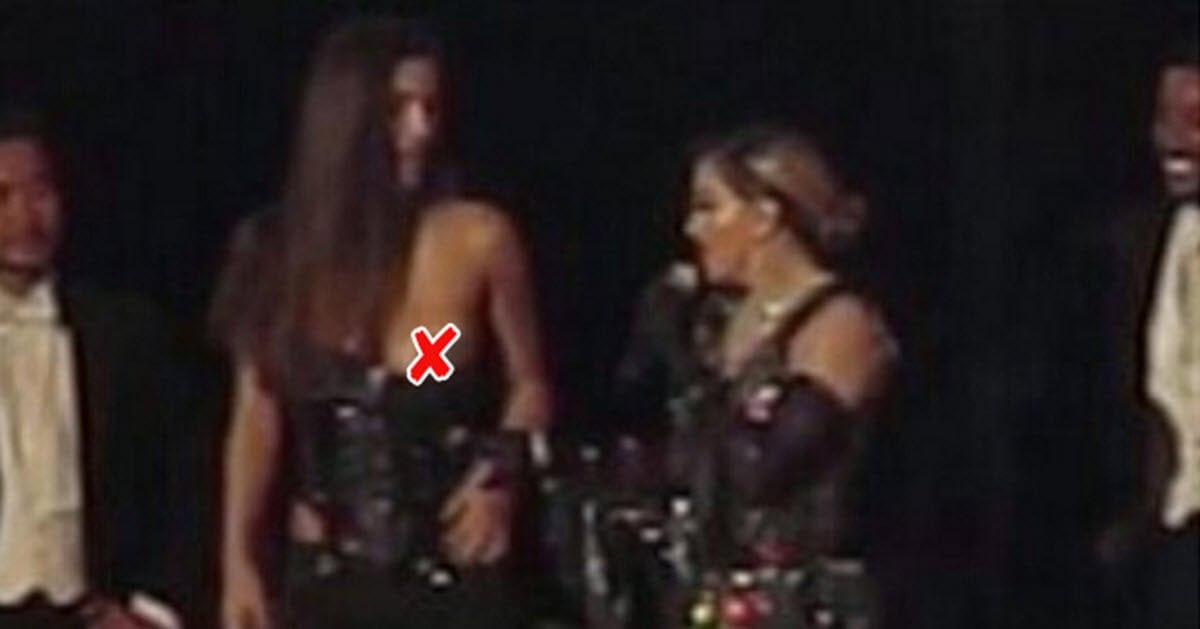 Last night, Madonna, 57, performed her second stadium show in Brisbane after hundreds of peeved fans walked out of her first one when she was hours late.
She was reportedly two-and-a-half hours late, again, stumbled around on stage as if drunk, and most controversially, pulled down a fan's top, exposing her breast.
"She's the kind of girl that you just want to slap on the ass and pull…" she said pulling down the woman's top.
"Oh shit. I didn't, I didn't. I'm sorry, sexual harassment," she said, wrapping an arm around the woman. "You can do the same to me," she added.
To be fair, it looked as though Madonna didn't actually mean to pull down the woman's top — and the woman herself didn't look particularly concerned.
In fact, she told 3AW's Peter Ford she was "thrilled and proud" about the whole thing.
Madonna's 'victim' is "thrilled & proud" to have had her breast exposed by her idol last night. More details @RadioLIVENZ next hour.

— Peter Ford (@mrpford) March 18, 2016
Watch the incident here… post continues after video.
However, the critics have been damning; we are witnessing the end of Madonna, apparently.
Ever since Madonna's first, incredibly late, wildly eccentric Tears of a Clown show in Melbourne, the headlines have been questioning whether she's suffering some kind of breakdown.
Is she drinking? they speculate. She's not coping with her son's defection to live with his dad in London, they opine. She's showing the strain from an exhausting eight-month world tour, they reckon.