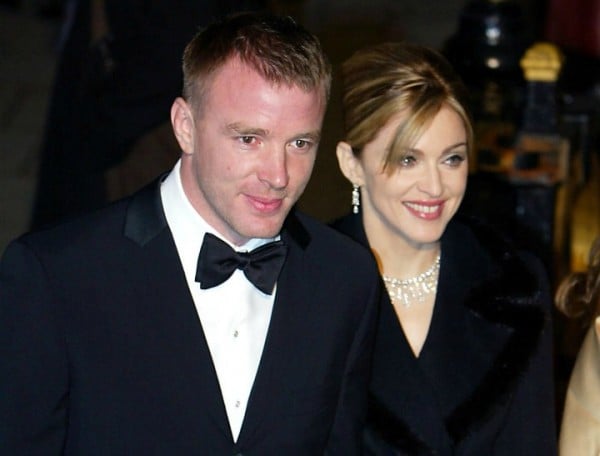 Let's just be kind to one another, people.
In the seven years since Madonna's marriage breakdown, the Queen of Pop has remained uncharacteristically silent about her issues with former husband, Guy Ritchie.
Unlike her pal, Gwyneth Paltrow, who couldn't wait to tell the world about her and Coldplay's frontman, Chris Martin's 'conscious uncoupling', Madge has kept very quiet. But now she is opening up about her marriage to the British director and the divorce that followed.

And it isn't very nice.
"I think when you get married you have to be willing to make a lot of compromises and that's fair enough. I think that's the way it goes in relationships," the Material Girl singer told British newspaper, The Sun.
"However, you know, I did find myself sometimes in a state of conflict. There were many times when I wanted to express myself as an artist in ways that I don't think my ex-husband felt comfortable with."