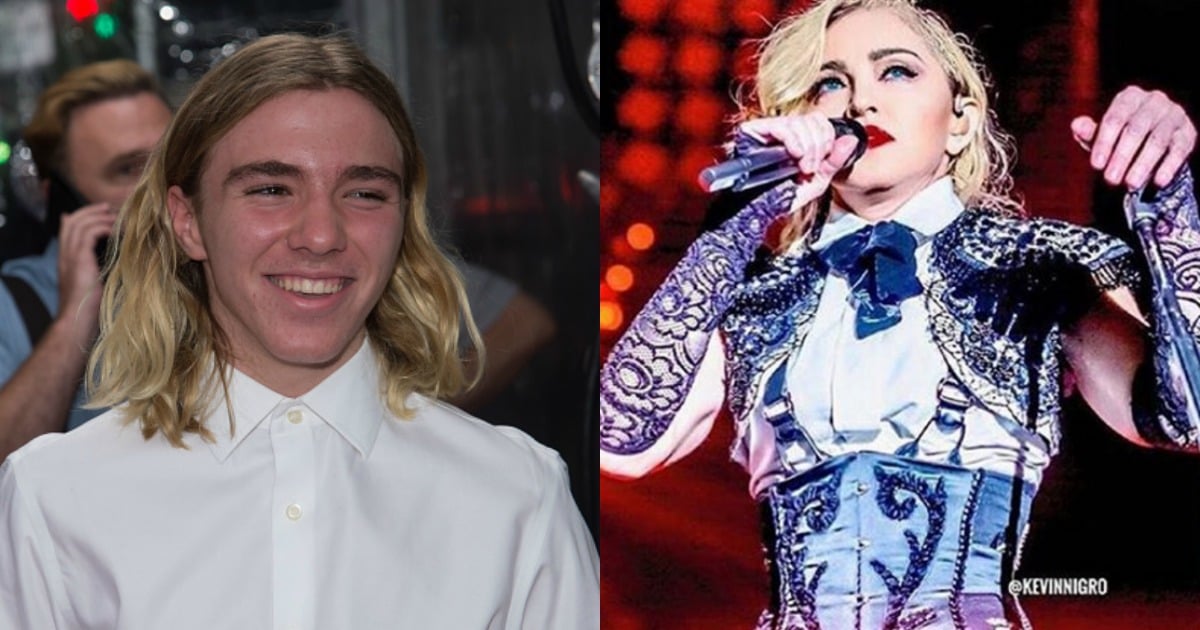 It seems that the icy standoff between Madonna, Guy Ritchie and their 15-year-old son Rocco is beginning to thaw, with the pop star reunited with her son over the weekend.
Flying into London from New York last week, Madonna was reunited with Rocco, who visited her at her UK home for a number of hours after being dropped off by Ritchie.
Having left his mother during her Rebel Heart tour, Rocco has since been living with his father, step-mother and younger siblings in London since December and said that his mother treats him more like a trophy than a son.
Sadly, the custody battle has become increasingly bitter and public in recent months, with Madonna speaking about the situation at almost all of her recent shows.
From tearfully dedicating songs to projecting images onstage, Rocco has been the source of much of the pop star's banter, and the court judge isn't happy.
Warning that the battle could end what "fast receding days" Rocco has left of his childhood, Justice McDonald urged the parents, who separated in 2008, to settle their differences over where their son should live sooner rather than later.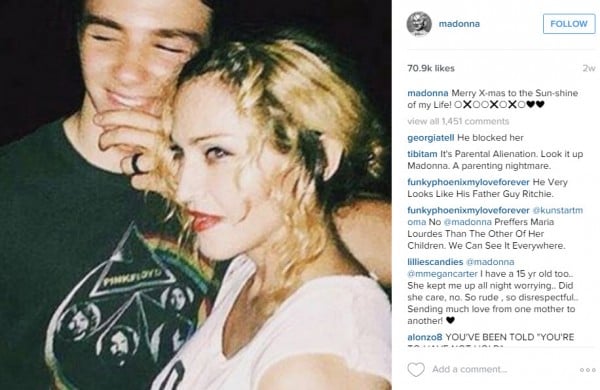 Madonna posted many heartfelt messages to Rocco on Instagram following his departure from the tour. Source: Instagram.