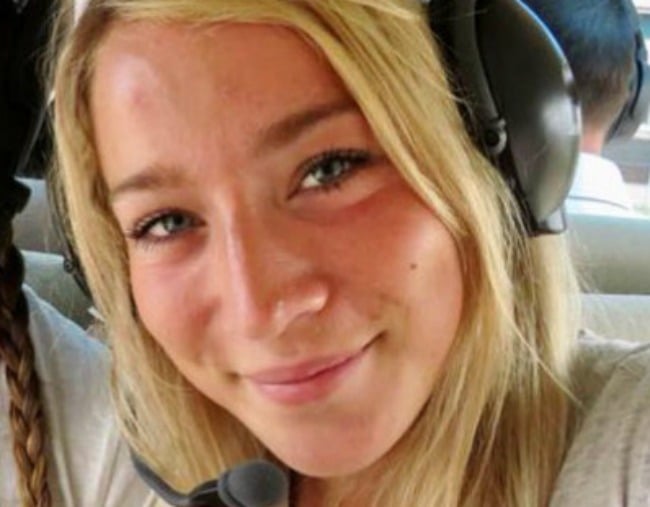 -With AAP
1. Father recalls last conversation with Australian tourist killed in New York.

Andrew Lyden's daughter Madison Jane Lyden was on the "trip of a lifetime" when her life was suddenly taken in a vehicle accident in New York City last week.
The dad told Tasmania's Southern Cross News of his loss, recalling the last words she spoke to him before she was hit and killed while cycling by the city's Central Park on Friday.
"Our girl was on the trip of a lifetime, and she'd only spoken to me I think the previous day … and said, 'Dad, can you believe your little girl is in New York City?'" Lyden, from Lauderdale, on Hobart's edge, said.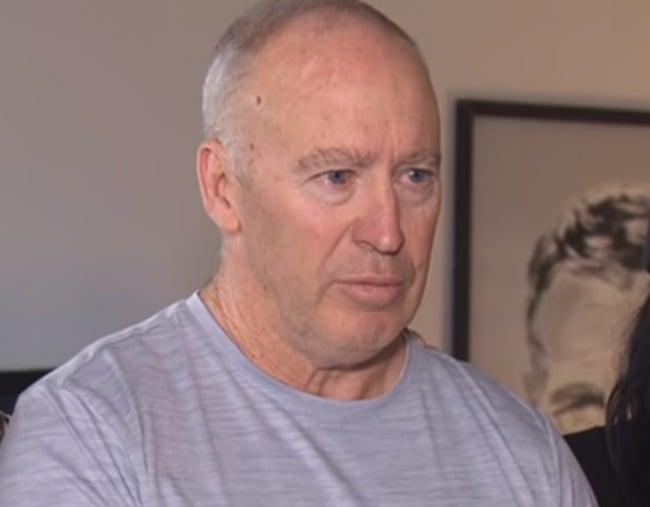 "For her to be taken from us in such a horrific way is gut-wrenching. Words can't describe how heartbreaking this is."
Authorities said the 23-year-old had been cycling by the park when another car strayed into the bike lane and forced her to travel into the next lane to get out of the way, the New York Post reports. In that moment, she was run over by a truck. She later died at a nearby hospital.
The truck's driver has been charged with drink driving and other offences after beer cans were found in his vehicle.
Madison's dad described the university graduate as a "beautiful, beautiful daughter".
"She was loyal and loving. I used to call her our star, and she was a star."
2. Teaching union calls for minimum entry scores for education students entering university.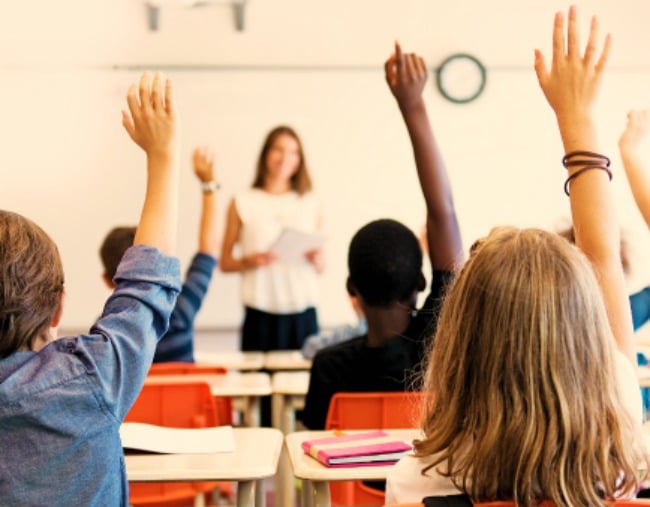 Australia's aspiring teachers should have to prove their literacy and numeracy skills before they begin a university degree, the education union says.
The Australian Education Union is urging the Commonwealth to take the lead in introducing minimum entry scores for university teaching courses, after data revealed students with dismal high school results were being accepted.
Figures released on Sunday showed one student was accepted to a teaching course at a Victorian uni in 2018 with a score of 17.9 out of a possible 99.95, while the lowest score accepted at another institution was 22.1.
The commonwealth, unlike state and territory governments, does not have the power to set minimum entry scores.
But the federal government has introduced a literacy and numeracy test teaching graduates must sit to confirm they have skills in the top 30 per cent.
Education Minister Simon Birmingham is urging universities to only admit students likely to pass the test, and has asked states and territories to ensure the testing is implemented.
AEU president Correna Haythorpe says a test at the end of a degree is the wrong way around.
"You actually need to know before a person goes into a course whether they have those issues," she told AAP.
Ms Haythorpe said minimum entry scores should be paired with accountability measures to prevent universities from using "backdoor approaches" to get students in.
She said such approaches were likely how students with low scores were being accepted into Victorian institutions, despite the state government having introduced a minimum score for teaching courses of 65 in 2018, with plans to boost the benchmark to 70 in 2019.
The university sector has stressed that only two per cent of teaching students have an entry score below 50.
3. Police hunt for Melbourne hit-run driver who left young woman to die.
UPDATE: @VictoriaPolice release image of man after cyclist killed in hit-and-run on Chapel Street, South Yarra this morning https://t.co/UHO8DiKTNn pic.twitter.com/lMUV6VbAAv

— ABC Melbourne (@abcmelbourne) August 12, 2018
The "despicable" driver of a stolen car who hit a cyclist and left her to die on a Melbourne street is on the run from police.
The woman, believed to be in her 20s, died after the stolen white Mercedes Benz sedan hit her as it cut into the Chapel Street bike lane in South Yarra about 10am on Sunday.
The driver ran away from bystanders who had helped him from the car.
"His first thought was to run. It wasn't to help, it wasn't to stop, it wasn't to think about the poor person he's hit," Inspector Stuart McGregor told reporters on Sunday, describing the man as "despicable".
The car is also believed to have hit several parked cars and another moving vehicle in the incident.
The vehicle was stolen during an aggravated burglary at Elsternwick on August 5.
Police are still working to contact the dead woman's family.
"The driver of the white Mercedes decided he was going to cut through on the left-hand side of the other vehicles and at the same time he's collided with her and pushed her up against another car," Insp McGregor said.
Police have released an image of a mustachioed-man, aged in his late 20s to early 30s, who was seen wearing black shoes and clothes and Adidas branded tracksuit pants, who may be able to assist with their inquiries.
"This is not going to go away ... we will not stop, we do not stop. We will arrest you," Insp McGregor said.
"You're going to go to court; you're going to look a lot better if you come to us."
4. Man allegedly stabbed to death while defending friend from domestic violence.
The perpetrator also allegedly assaulted his former partner, who is understood to have messaged the victim for help. #9Newshttps://t.co/gJH7eRx1I9

— Nine News Sydney (@9NewsSyd) August 12, 2018
A man is facing a murder charge for allegedly stabbing to death a man who had reportedly come to a friend's rescue in Sydney's northwest.
Nathan Chatimba, 31, is accused of fatally stabbing 34-year-old Peni Apikotoa outside a house at Dutch Place in St Clair about 6.40pm on Saturday.
Police allege the two men - who were known to each other - were arguing in the front yard of the St Clair house when Chatimba attacked the older man.
Chatimba also allegedly assaulted his former partner, but it's unclear if this happened before or after the stabbing. Nine News reports the woman had sent her friend Apikotoa for help.
Two hours later, Chatimba was arrested at a home some 2km away and was charged with murder and assault occasioning bodily harm.
The matter was briefly mentioned at Parramatta Bail Court on Sunday where Chatimba, through his Legal Aid lawyer, did not apply for bail and it was formally refused by Magistrate Lyon.
He is due back at Penrith Local Court on October 12.
5. Malcolm Turnbull has slipped in popularity, according to latest Newspoll.
Malcolm Turnbull's popularity as preferred prime minister has slipped significantly as Labor retains a narrow 51-49 lead over the Federal Government on a two-party preferred basis in the latest Newspoll.
The major parties haven't budged on a two-party basis for four Newspolls in a row since the beginning of July, the national survey published in The Australian reveals.
The fresh poll however contains some additional bad news for Prime Minister Malcolm Turnbull.
The coalition's primary vote is down two points to 37 per cent while Mr Turnbull's lead over Labor leader Bill Shorten as preferred prime minister has been cut from 19 to 12 points.
The ALP's primary vote has fallen one percentage point to 35 per cent, the Newspoll suggests.
One Nation's primary vote has jumped two percentage points to nine per cent.
In the super Saturday by-elections on July 28, the coalition particularly struggled in the Queensland seat of Longman, recording a primary vote of just 29.6 per cent while One Nation picked up 15.9 per cent of first preferences.
Labor's Susan Lamb retained the seat by securing almost 40 per cent of the primary vote.