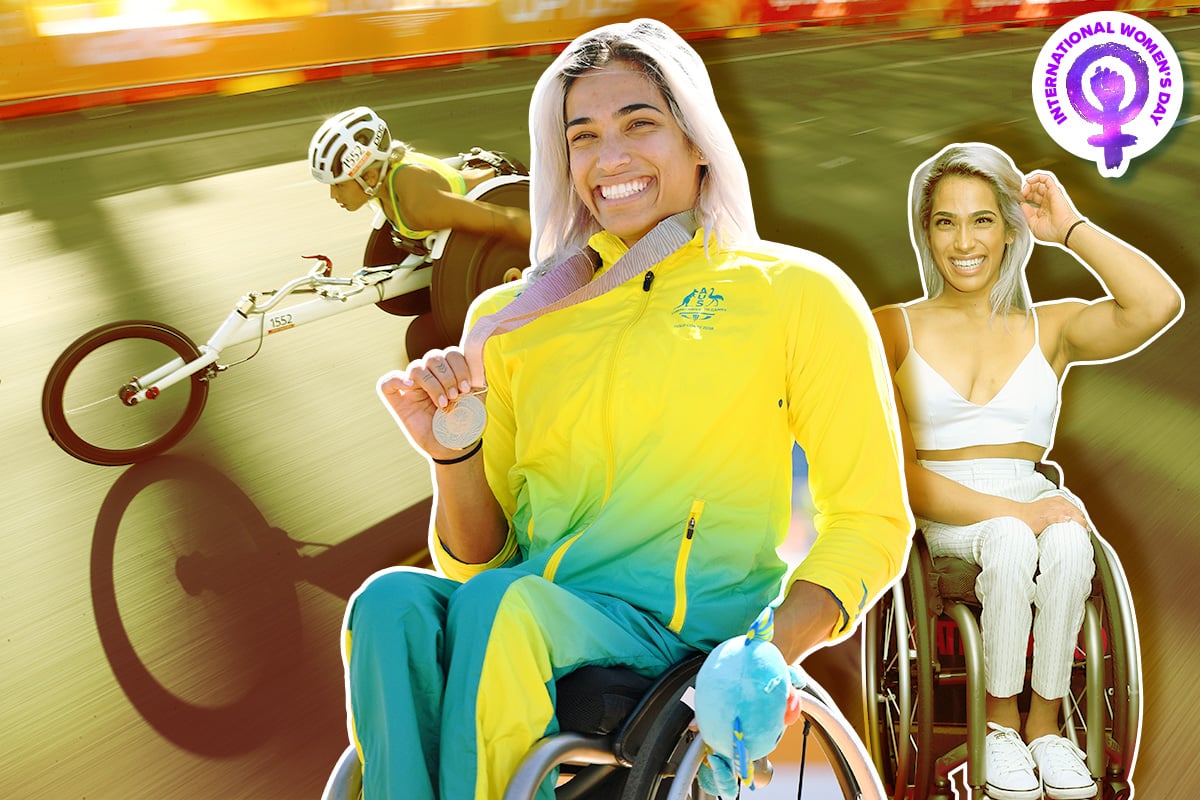 At Mamamia, every day is International Women's Day. But this year, we're celebrating March 8 by sharing stories from some of Australia's most influential women, as well as columns from voices spanning 5 generations, on the decade-defining conversations women are having. You can find all our International Women's Day stories on our hub page.
International Women's Day, for me, is about acknowledging and appreciating the women who've paved the way for us so far – but equally, about recognising that our work is by no means done.
We need to take this momentum and continue to push for a universal design.
It's not so much about fighting for space in a pre-existing world. It's about redesigning a structure that doesn't currently work for everyone.
Right now we're fighting for space for women, and it's an opportunity to make sure that whatever we create welcomes everyone from every corner of our community: every gender, every level of ability, every ethnicity.
WATCH: Explaining consent with dinner. Post continues below.

My definition of what universal design should look like, and I apologise that it's a sporting metaphor, is:
Whatever form we arrive on this planet is the equivalent of turning up to the race. At the start line, we're all equal. The way we execute that race – what we do once we're out there – that's what counts, and that's what should defines us.
Structurally, this is going to take time. But socially, we can make changes now.
If I could urge one message with my platform this IWD, it would be to say: be that person that sees something in someone else.
A majority of the people I know with a disability who have had professional or sporting success can pinpoint the moment that someone saw something in them that they didn't see themselves. That moment is always described as one that changed their own view of themselves.
I want to see that change.
I understand the fight people with disabilities have is different to the fight we're undertaking as women. But the more involved I've been with both, the more I've come to realise it's the exact same fight.
I want to see more of us be the person who chooses to see something in someone when they don't see it themselves. I want more of us to be the person who sees it when the rest of society refuses to.