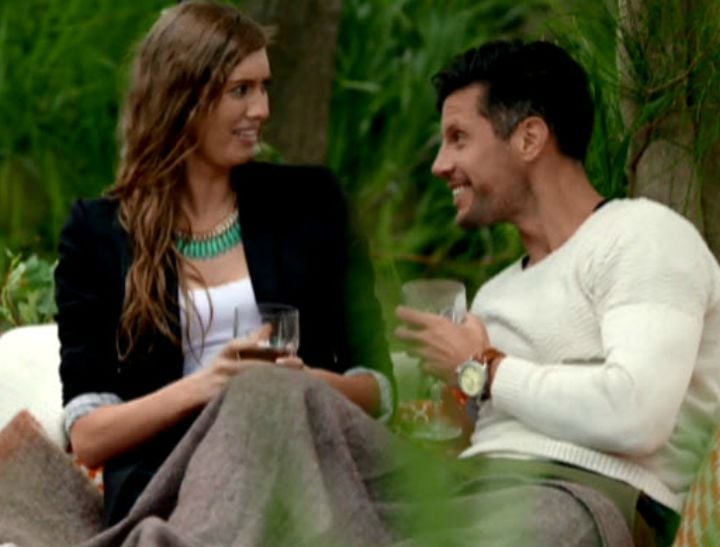 Before we all start throwing food at the girl who refused some food…
When Madeleine turned down a strawberry on The Bachelor last night, there was an audible groan in our office. "How can she think that's attractive?" everyone said.
But we need to acknowledge that first dates are bloody awkward.
You may be nervous about what you'll talk about. You may not know what to do with your hands. Or your eye contact. Or your breathing. Or your erratic heartbeat.
Now imagine having a first date, PLUS being in a competition against 13 other women, PLUS having the elements collectively turn against you within the first five minutes.
Guaranteed you'll get a bad case of the uncomfortables. You may even make a face similar to this: