1. Important Madeline McCann lead sees Scotland Yard given more money to investigate.
An important lead in the Madeline McCann case has seen the investigation take a new turn with Scotland Yard announcing that they have been tipped off about the disappearance of the little girl.
The Mirror reports that the new lead has led to Scotland Yard giving more money to the investigation.
The report states that traffickers were seen taking pictures of the three-year-old on a beach before she was snatched leading to speculation she could have been taken by a child trafficking gang.
The Mirror reports that a Belgian paedophile ring had placed an order for a "young girl" just three days before Madeleine vanished.
The new line of inquiry means Operation Grange has been extended by six months until April.
But a senior source told The Sun the new lead looks to be "the last roll of the dice" in their hunt.
Maddie McCann was on holiday in Praia du Luz in Portugal with her family when she was snatched from her bed in 2007.
2. Doctors warning over pregnant women relying on apps that could lead to stillbirth.
The stillbirths of two babies have led doctors to warn pregnant women not to rely on smart phone apps to avoid stillbirth.
News Limited reports that women are increasingly relying on apps to help them monitor their unborn baby.
Dr Lucy Bowyer, Acting Head of Maternal Fetal Medicine at Sydney's Royal Hospital for Women, told News Limited that the hospital had two patients who had relied on a smart phone app to assure them that their unborn baby's heart beat had been normal, but had gone on to experienced stillbirth.
Dr Bowyer said there was no clinical evidence these apps could monitor heart beat successfully or reliably.
"Women with reduced foetal movements must ring for medical advice, not rely upon phone apps which cannot listen to the foetal heart with any clinical success," Dr Bowyer said. "Even if you could hear the heartbeat, if you are not clinically trained you don't know what you listening out for.
"It's such a tragedy to deliver a stillborn baby when urgent medical assessment and intervention may have prevented that loss," Dr Bowyer said.
"One lady was using the app to listen to the foetal heart beat because the baby had not been moving and she had been partially reassured the baby was okay. In both cases the women were given a false sense of security."
3. Federal Government and City of Fremantle clash over Australia Day.
The Assistant Minister for Immigration Alex Hawke has told the Fremantle council that the federal government will revoke its citizenship ceremony powers if it presides over one on its 'anti-national day event'.
Fremantle has decided to move its traditional Australia Day, January 26 events to January 28 because of Aboriginal cultural sensitivities.
" We thought it was time to acknowledge it wasn't a day of celebration for everybody and it was an opportunity for us to come up with a different format on a different day that could be truly inclusive," Mayor Brad Pettitt told The West Australian.
But the Federal Government said the council is attempting to "politicise Australian citizenship," which Mr Hawke said  is "unacceptable" and a possible breach of the rules on citizenship ceremonies.
"The government takes a very dim view of Fremantle City Council's decision to cancel their Australia Day events on political grounds."
4. Toddlers without seat belts found in the back of a car allegedly being used in a late night street race.
Two young children have been found unrestrained in the back of a car allegedly being used in a late night street race in western Sydney.
Seven News reports that police stopped the Jeep and a Toyota Kluger allegedly speeding down the Great Western Highway just before 11pm on Saturday night.
Police said the cars were street racing and pushing speeds of 120 km per hour in an 80 km zone.
Brad Hawkins, 33, and a P-plater was allegedly behind the wheel with his wife in the passenger seat while their two children aged three and 18 months unrestrained in the back.
Mr Hawkins wife said the children had unbuckled themselves.
"Both children had unbuckled themselves from the car seats during the trip home from a dance concert in Penrith".
Mr Hawkins and the other driver have had their licences taken off them.
They will appear in court on Australia Day.
5. Ambulances called multiple times to Candyman's party.
An ambulance spokesperson has told Fairfax Media that a party held by Gold Coast "Candyman" Travers Beynon was "a drain on resources" after paramedics were called multiple times.
Queensland Ambulance Service spokesperson, Michael Augustus, said paramedics attended home of the Candyman six times in less than three and a half hours.
One of the call outs was for a woman who had been bitten by a spider.
A 21-year-old woman suffered head and neck pain after falling from a dance podium, a 27-year-old man sustained a three centimetre cut to his arm from broken glass, while two women and another man were also treated, suffering from the effects of alcohol and drugs.
6. "Rave cave" warehouse fire kills at least 24.
Rescue workers have found 24 bodies in the ruins of a loft building in Oakland, California, after a fire during a party.
As many as 100 people were believed to have been at the "rave cave" club night event when the fire broke out at 11.30pm local time on Friday.
Investigators say they have not yet found the cause of the fire.
Sergeant Ray Kelly, a spokesman for the Alameda County Sheriff's Office, said that there would be at least "several dozen fatalities".
"The roof has collapsed down onto the second floor, so we have to literally go in there piece by piece and move wood and timbers and debris in order to even get an assessment," he said.
7. Turnbull says Adler shotgun ban up to the states.
The reclassification of the Adler shotgun to the toughest category will get the go ahead this week NSW relented and agreed to reclassifying the gun to category D.
The issue is due to be discussed at Friday's Coalition of Australian Governments meeting.
The Abbott government in 2015 paused the importation of the Adler 110 lever- action shotgun in the wake of the Lindt cafe siege.
That ban cannot be changed until a consensus is reached among the states.
Prime Minister Malcolm Turnbull said yesterday, "the classification of firearms and regulation of them is a matter for states and territories under the national firearms agreement".
The likely outcome now is that the Adler will be reclassified as category D, making the guns available to basically only a few users such as feral pest controllers.
8. Boy, 2, bitten by Taipan makes miraculous recovery.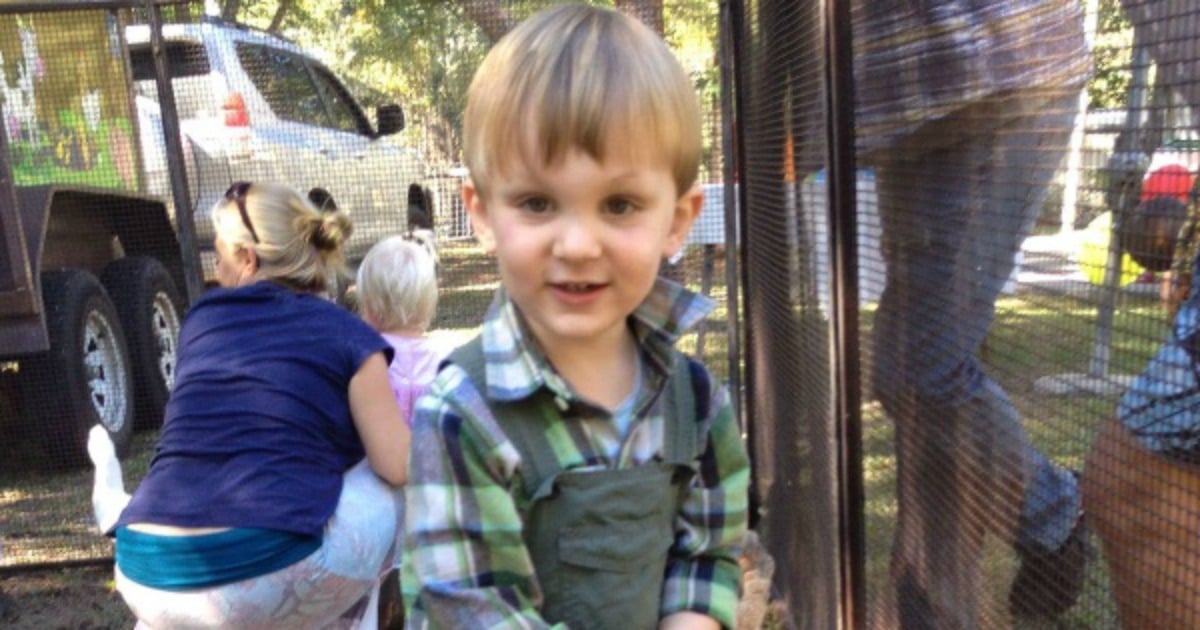 The two-year-old boy bitten by a taipan has made a major step towards recovery.
Eli Campbell was bitten three times by a taipan snake while he was collecting eggs with his mother from the family's chicken pen in Agnes Water, in central Queensland, in September.
Eli's parents had been told the little boy would end up blind after the attack.
But his parents Brittany and Giles have told The Observer the two-year-old can see, and has taken his first steps.
"Now for the best news we could hear as parents, Eli passed an eye test for any standard 2-year-old, brain-injured or not," Giles and Brittany told The Gladstone Observer.
"He was able to demonstrate fixing on an object and following it with both eyes and with each eye individually.
"He was also able to pick up very small objects placed in front of him. We still don't know if he is able to see in colour, that will be something that can be assessed later."
"An amazing moment for Giles and I was while walking along the Brisbane River at South Bank, Eli looked at the water and said "ocean" (Ocean is what he used to call most bodies of water before the incident). We just looked at each other with teary eyes and said 'he can see'."
Do you have a story to share with Mamamia? Email us [email protected]