This one should be filed under "poorly thought-out joke that should never have been made public".
A university student in the UK has received widespread criticism after jokingly claiming she was missing British girl Madeleine McCann.
The Manchester student, Harriet Brookes, made the claims in a private group message with her friends. It was later shared online by more than 30,000 people.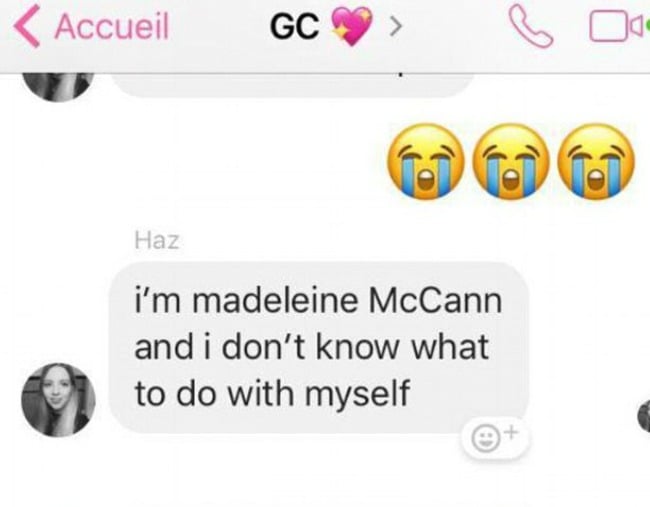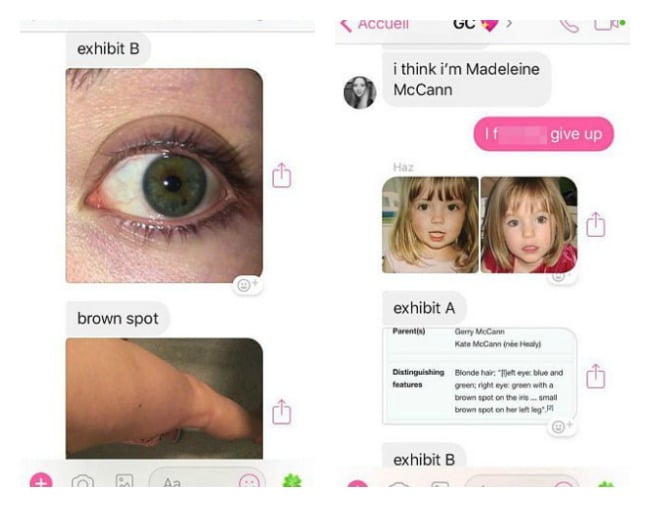 "Right guys. I don't usually believe in conspiracy theories but honestly I think I'm Madeleine McCann," Brookes began in the group chat.
She then shared photographic evidence of the marks on her eyes and legs which are similar to McCann's.
After her friends laughed at her claims, she said: "I'm Madeleine McCann and I don't know what to do with myself".