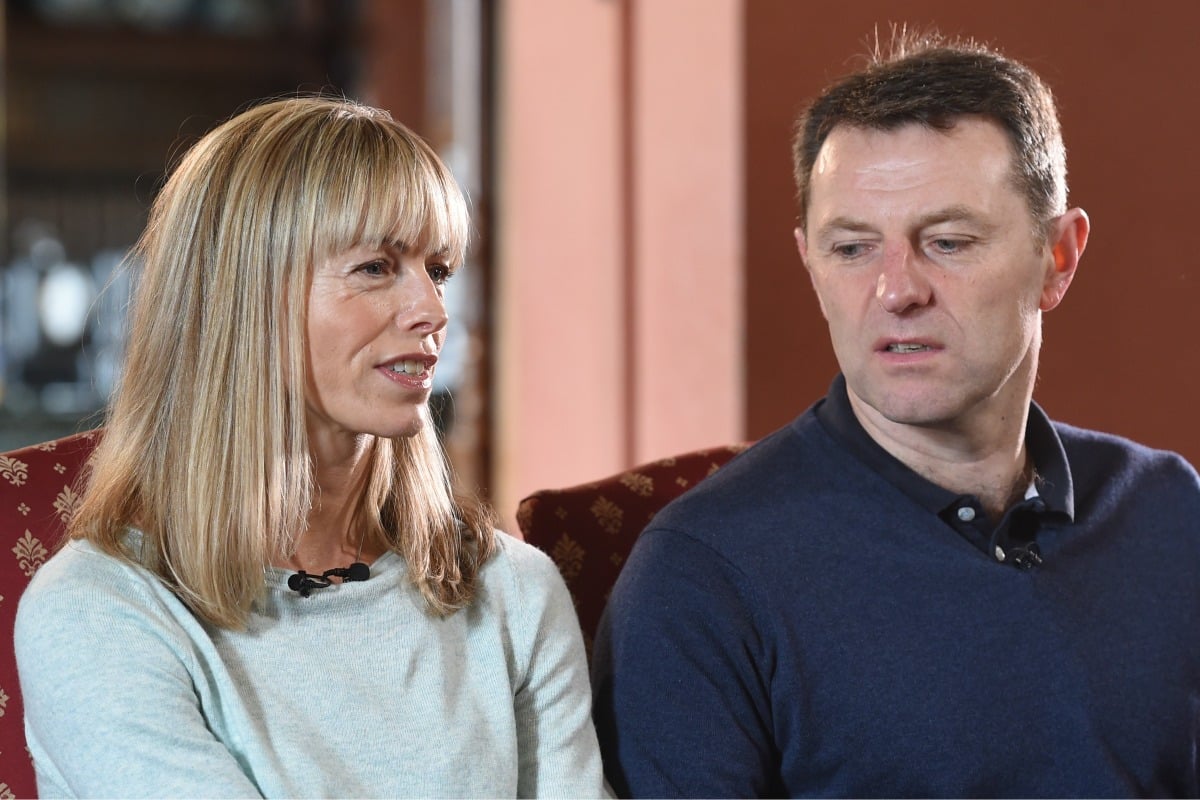 "It's by far the toughest day of our year."
For Kate and Gerry McCann, May 12th, the date of their eldest daughter's birthday, is fraught with devastation, representing yet another year since Madeleine's disappearance.
Having vanished weeks before her fourth birthday from their hotel room in Portugal, it's been 12 years since Kate tucked Maddie in for the last time, before heading out to dinner on the hotel grounds.
Watch the official trailer of Netflix's The Disappearance of Madeleine McCann. Post continues after video.
Maddie McCann would be 16 today – the year most kids learn how to drive. But instead of holding a birthday party for a hoard of teenagers, her family are in mourning, still without answers as to what happened to their daughter.
Posting to the official Find Madeleine McCann Facebook page, Kate and Gerry shared a photo of Madeleine with the message: "Happy 16th Birthday, Madeleine! We love you and we're waiting for you and we're never going to give up. #ForAsLongAsItTakes."
To honour Maddie on her significant birthday, according to Express UK, Kate and Gerry plan to hold a low-key party with a commemorative cake her 14-year-old twin siblings Sean and Amelia will blow out for her.