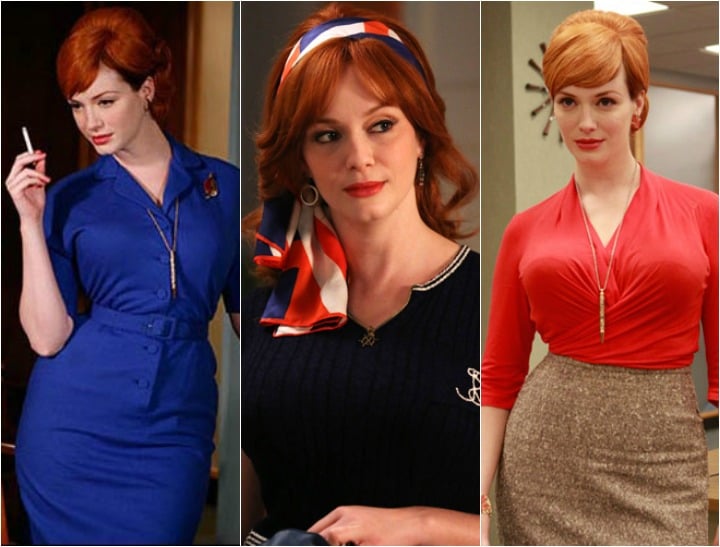 Joan. Oh, Joan. We'll miss you, you legend.
It's all over for Mad Men today. After seven years, they're shutting down the agency (again) andheading off to drink hard liquor at the dive bar in the sky.
For some of us, the tears shed are all about Don Draper.
And for some us, they're all about the clothes.
Because a wardrobe hasn't been such a part of a show since Sex And The City. For which we have to thank costume designer Janie Bryant, who has been with the show since it began in 2007.
And the incredible job she did dressing the whole cast. But especially the inspirational Joan Holloway.
Joan, played by Christina Hendricks, progressed through out the seasons from the ad agency's head secretary to partner in the company.
And she always, always looked glorious.
If you needed a reminder: (Post continues after gallery).