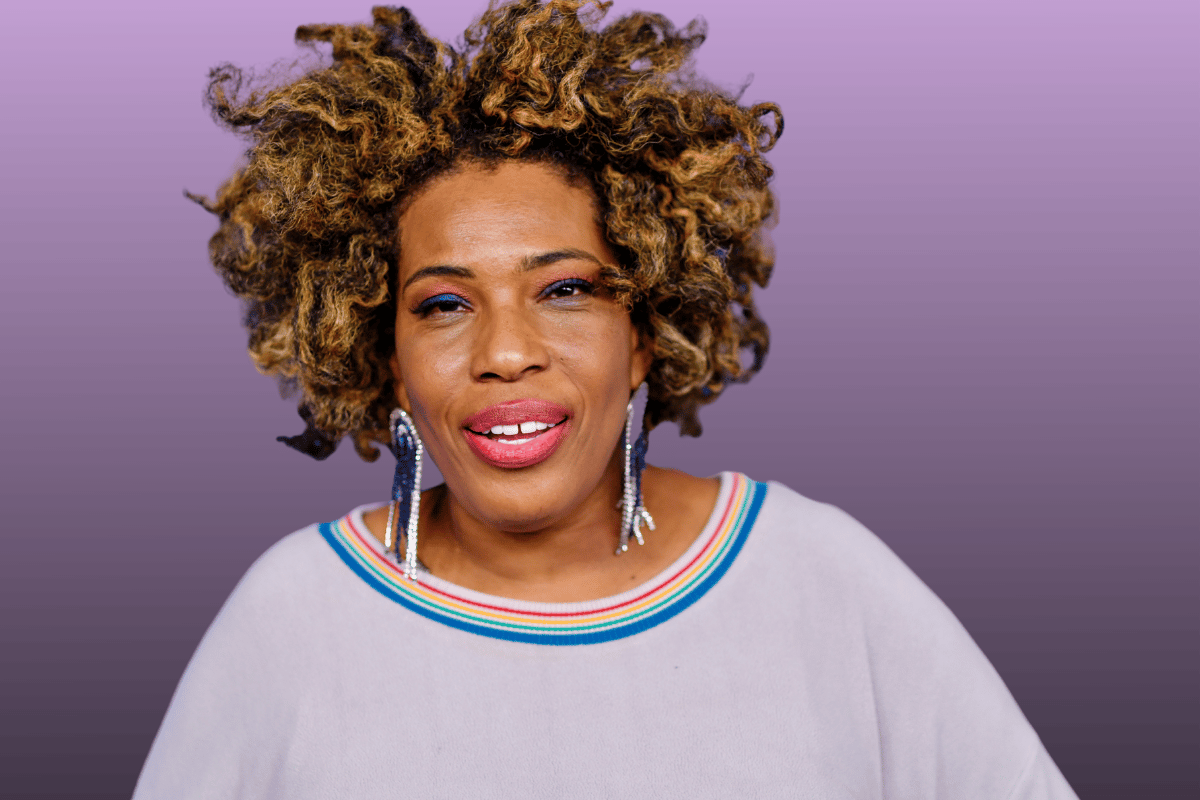 This post deals with transphobic comments and might be triggering for some readers.
American singer Macy Gray is facing criticism over the comments she shared about transgender people this week, particularly from trans women. 
Gray decided to appear on Piers Morgan's British talk show Piers Morgan Uncensored, which has amassed plenty of controversy in its own right since it started earlier this year. 
During the sit down interview, Gray and Morgan – who are both cisgender – decided to speak on trans issues, specifically suggesting that being a woman requires a person to be born with "boobs and a vagina", rather than surgically opting for them during transition. 
The conversation started with Morgan asking Gray what she believes defines womanhood. And when Morgan stated that he believes in "fairness and equality" for trans people outside of an elite sporting context, Gray agreed.
"The whole 'she, he, they', that's getting confusing," she said. "I will say this and everybody's going to hate me, but – as a woman – just because you go change your parts, doesn't make you a woman. Sorry. I know that for a fact. If you want me to call you a 'her', I will - cause that's what you want. But that doesn't make you a woman, just because I call you a 'her' and just because you got a surgery."
She went on to say that people can "call themselves whatever you want", but when it comes to biology, in her mind, it's up for debate. 
Watch some of the interview between Piers Morgan and Macy Gray. Post continues below.
Continuing with the trans-exclusionary radical feminist (TERF) comments, she said: "Women go through completely unique experiences. And surgery or finding yourself doesn't change that. Being a little girl is a whole epic book, and you can't have that just because you want to be a woman."
When Morgan acknowledged that Gray might face some criticism for their discussion, she agreed, saying: "But it's the truth. I don't think you should be called transphobic just because you don't agree. There's a lot of judgement and throwing stones at people for just saying what it is."
Needless to say, the segment didn't go down very well with many. Gray's comments have been condemned by LGBTQIA+ advocates across the globe. 
As TransHub Australia noted recently: "Trans young people and adults face extraordinary health inequalities, largely due to the abhorrent stigma and discrimination they face. The value, validity and needs of trans people are not up for 'debate'. At this time, it is so important that we all stand alongside and affirm the trans people around us and across Australia. Their lives depend on it."