Fans furious over timing of No campaign ad during grand final.
#macklemore ???????????????? #NRLGrandFinal pic.twitter.com/DRNdSFNgCj

— Michael Carayannis (@MCarayannis) October 1, 2017
Despite the controversial lead-up to Macklemore's performance at the NRL grand final, it finished with one simple message: equality for all. But it was an advertisement aired during the following break that had a number of fans outraged.
The US rapper found himself at the centre of Australia's gay marriage debate after backlash from former prime minister Tony Abbott and conservative commentators unhappy about him performing the marriage equality anthem Same Love at Sunday's season decider in Sydney.
To a screaming crowd at ANZ Stadium, Macklemore performed the marriage equality anthem Same Love with a simple sentence at the end before moving onto his next song.
"Equality for all," he said.
But Channel 9 chose to air an ad for the No campaign immediately after his performance.
The Coalition for Marriage ad had viewers wondering whether it was strategically placed after Macklemore's performance.
Watching @nrl pre game show. Brilliant. Then followed by the hateful No campaign ad. No one really cared after @macklemore !

— Pól Dominic McCann (@polmccann) October 1, 2017
It was all great until channel 9 played the coalition for marriage's awful no ad IMMEDIATELY after the performance. Bigots will be pleased.

— Andie Lovelly (@andielovelly) October 1, 2017
@macklemore rocked NRL. Thank you! And @marylambertsing. Same love, beautiful. Equality for all. Over powered vote no ad that followed. Great set

— andrewmarson (@drandrewmarson) October 1, 2017
Inside the stadium after Macklemore, not shown on Ch9. Instead On Ch9 a new ad for the No campaign. pic.twitter.com/Vh9KqBgm78

— Coonakids ????????️???? (@Coonakids) October 1, 2017
"Performing Same Love at the #NRLGF was one of the greatest honours of my career. Thank you @NRL for the opportunity & supporting equality," Macklemore tweeted after the game.
In a sign of the NRL's support for marriage equality, the big screens at the stadium displayed the words "We stand for diversity," "We stand for inclusiveness" and "We stand for equality" during the Same Love performance.
Chloe Ayling lied to police about shopping with her alleged kidnappers.
Man accused of kidnapping British model Chloe Ayling claimed she was an "attention seeker" https://t.co/9huS5XdN6X pic.twitter.com/nOVf2sEhc8

— The Sun (@TheSun) September 29, 2017
British model Chloe Ayling lied to the police while being interviewed about her claims she was kidnapped in Italy and held for six days in July this year.
Police documents reportedly show how Ayling, 20, lied about going with her alleged kidnapper to buy the tracksuit and shoes she was wearing at the time of her release, The Sun reports.
The south Londoner said she was given the clothing by one of the men involved with a group called Black Death, while she was being held hostage in a house near Turin. Her kidnappers had demanded a €300,000 ($AUD 450,000) ransom.
However when police asked around, they were told by shop assistants that Ayling was with one of her kidnappers at the time the tracksuit and shoes were purchased.
"It's true, I went with him to buy the shoes," Ayling broke down in tears and told police when confronted with the new information, The Sun reports.
Though she said she couldn't provide a "reasonable explanation" for lying, Alying admitted she went shopping with one of her kidnappers – Lukasz Herba, 30, who is currently in custody over the ordeal – because he "was the person who could save her".
"He was the one who could help me regain my freedom," she reportedly told police. "That's the reason I didn't fight and I didn't ask for help from the woman in the shop."
Ayling was released after six days, when Lukasz dropped her to the British consulate in Milan on 17 July. It's reported she had breakfast with him before her release.
Lukasz' brother, 36-year-old Michal Herba, is also wanted by Italian authorities over the ordeal. He is living in England and, one Friday, a judge ruled to extradite him to Italy to face trial. He is appealing this decision.
Labour MPs in the UK attack Prince George for wearing a jumper, saying he'll grow up to be "bland".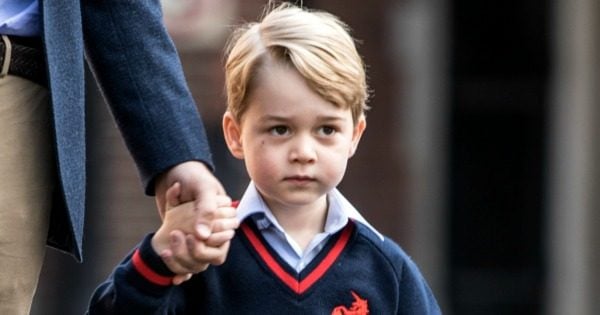 She's an anti-monarchist with a knack for causing controversy. Labour MP in the UK Emma Dent Coad insulted almost every member of the royal family during a speech at her party's conference last week - even Prince George.
The MP for Kensington said Prince Harry - who is a qualified pilot - could not fly a helicopter, according to reports from Sunday Express. She said Prince Philip hasn't been faithful to the Queen and joked about the 96-year-old Duke's death. She called the Duchess of Cambridge Kate Middleton "stupid" and "vulgar" and the entire Royal Family "obscene".
You wouldn't think things could become much worse, when the 62-year-old started to lay into Prince George.
"When Prince George goes to school, [the media] look at his jumpers and, you know, £150 for a jumper, that's a food bill for a family of four for a lot of people and that's outrageous and people are outraged by that."
Fellow speaker, Labour councillor Ken Ritchie, also had it in for the four-year-old Prince.
"We had all the media attention recently when Prince George started school. We don't know if he will grow up to be as bad as his grandfather or maybe his great grandfather. Or that he will be as bland as his father."
But... But.. His face.
Thousands rally for Irish abortion rights.
Thousands of people marched in #Ireland to protest against the country's strict abortion law https://t.co/4V7MI7lx3w pic.twitter.com/fa7kXsUqII

— dwnews (@dwnews) October 1, 2017
Tens of thousands of people have marched in Dublin to demand the loosening of some of the strictest abortion laws in the world ahead of a 2018 referendum on the issue.
Abortion remains a divisive issue in once stridently Catholic Ireland, where a complete ban on the procedure was only lifted in 2013 to allow terminations in cases where the mother's life was in danger.
In 2016, more than 3000 Irish women travelled to England for abortions, according to the British Department of Health, but activists say the real number is far higher.
The government has promised to hold a referendum next May or June, but it has yet to decide exactly what question to put to the Irish people.
Many at the march wore a black jumper with the word Repeal in white, a reference to a campaign to repeal the eighth amendment of the Irish constitution, which gives the unborn child equal rights to those of the mother.
Tributes for Qld boy after gym accident.
Brisbane teenager Ben Shaw dies after PCYC gym accident https://t.co/ZO83HGlY2e

— SBS News (@SBSNews) October 1, 2017
Young footballer Ben Shaw's organs have been donated after he died days after being pinned under weightlifting equipment at a Brisbane gym.
The 15-year-old died in Lady Cilento Children's Hospital on Saturday where he had been on life support since the accident at the Pine Rivers PCYC last Tuesday.
Ben's neck was reportedly crushed under a 98kg bar for at least half an hour before he was found. He was taken to Lady Cilento Children's Hospital where he was placed on life support.
Sharon Hickey, president of the Pine Central Holy Spirit Hornets rugby league club, passed on the club's condolences to the Shaw family.
"Yesterday afternoon they lost their beautiful Ben," the post said.
"He has been able to leave a legacy by donating his tissue and organs to enable recipients have their lives saved and changed forever as a result."
Trump blames Puerto Ricans for response.
President Trump defends Puerto Rico effort, but his tweets draw new criticism https://t.co/93utNqpguT pic.twitter.com/QeKvCmvfaf

— AFP news agency (@AFP) October 1, 2017
US President Donald Trump has placed blame squarely on Puerto Ricans for the slow recovery from Hurricane Maria after critics and the mayor of San Juan complained his administration's response to the US territory's plight was insufficient.
Eleven days after the devastating storm wiped out power, water and communications systems, about half of the 3.4 million people on the island do not have access to drinking water, and 95 percent remain without power, according to the US Defense Department.
Maria, the most powerful storm to strike Puerto Rico in nearly 90 years, has destroyed roads, making it difficult to deliver aid and move the heavy equipment needed to fix damaged infrastructure across the island.
Trump, who plans to visit the island on Tuesday, fired off a series of angry tweets from his private golf club in New Jersey, taking aim at the mayor of San Juan, the island's capital and largest city.
"Such poor leadership by the Mayor of San Juan and others in Puerto Rico who are not able to get their workers to help," said Trump. "They want everything to be done for them when it should be a community effort."
Sense of smell could be clue to dementia.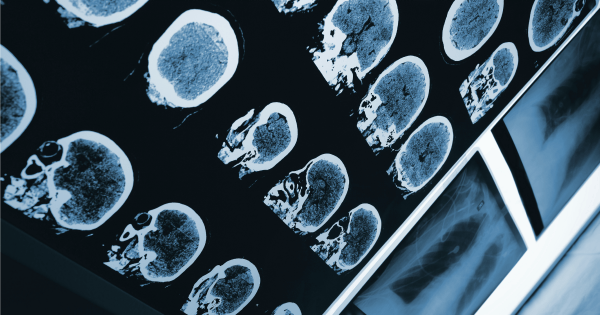 Older people with a poor sense of smell have a greater chance of developing Alzheimer's and other forms of dementia, US research has shown.
The discovery raises the prospect of using "sniffing sticks" to flag individuals needing closer monitoring in the next five years.
Though humans lack the acute sense of some animals such as dogs, they can distinguish up to a trillion different odours.
The brain's ability to sort and recognise smells may provide a way of spotting early damage caused by neurodegenerative disease, the research suggests.