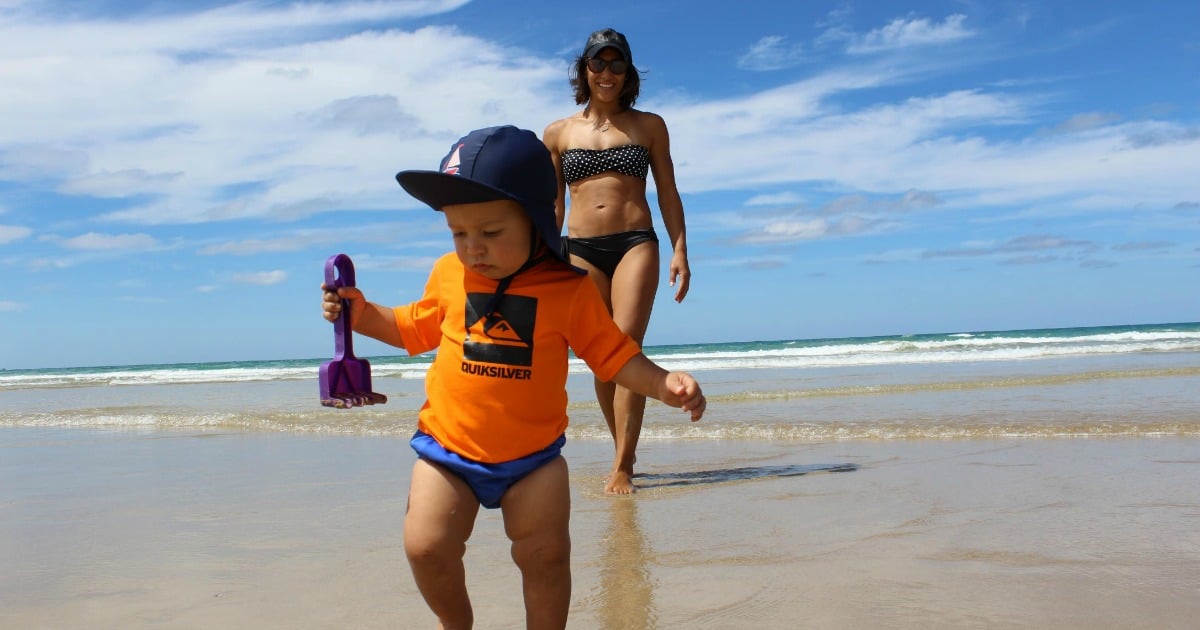 Aerial skier Lydia Lassila battled excruciating knee injuries to make it to the pinnacle of one of the toughest and most risky sports on earth, earning a number 1 world ranking and an Olympic gold medal in the process.
When she became pregnant with her first child, she applied the same principles that had served her so well in her training – focus, structure and outcomes. Then tragedy struck another high-profile Australian sport star … and made Lydia reassess.
It was a great buzz after winning the gold medal. When I arrived home, I received the warmest of welcomes and was treated as a hero.
People wanted to hear my story and requested me at their events. Winning gold allowed me the opportunity to share my story with a wider audience, and people could know who I really was; I wasn't hidden behind a ski mask any more on some remote mountain top. I shared not only what I had gone through to reach the pinnacle in my sport but also the why and how.
I never set out to inspire other people, but, it's a nice bonus to have done so. To have complete strangers come up to me and say how much my win inspired them has filled me with pride. I always tell them I am an ordinary person just trying to do extraordinary things while believing that if you want something enough, you'll find a way to make it happen.
When I got home I also began lobbying for the water ramp that I had briefly discussed with Australia's Prime Minister, Kevin Rudd, over the phone in the immediate aftermath of my gold medal jump. But more on that shortly.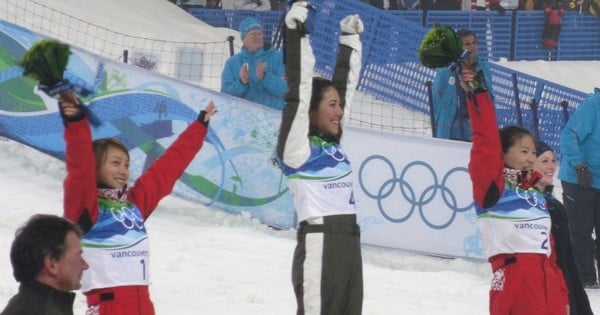 After a well earned break traveling the world, I fell pregnant in August 2010. Late and I had already decided in Vancouver that I would have a break from aerials to start a family and then go back to defend my title at the 2014 Sochi Winter Olympics in Russia.
As usual, it wasn't difficult to decide what I wanted, but coming up with a plan as to how was going to be more challenging. As I had done with my aerials program in the lead-up to Vancouver, I needed to formulate a similarly structured program around giving birth and recovering in a way that would allow me to get back into training as soon as possible.
Lydia joined Holly Wainwright on the latest episode of I Don't Know How She Does It. Listen to her talk about childbirth here:
We met with my obstetrician, Dr Peter England, in Melbourne, to discuss our plan. Fortunately, Peter understood exactly what I was trying to do and was very supportive. He knew I wanted to get back to elite sport, so we took a measured approach on how we would be able to achieve that. Our aim was to have a natural birth as it would most likely mean a quicker recovery time; we worked hard on having that outcome.
Other than me being pregnant, it was business as usual. No jumping of course, but I trained at the VIS through my pregnancy to keep as fit as possible with the mindset that I was just on maternity leave and that I would be returning stronger and better than ever towards my campaign to Sochi.
I ran up the steepest hills of Lorne, I swam, I lifted weights. I also met, on a number of occasions, with coaches and support staff from other sports where athletes had returned as mums, in order to gain an insight into what to expect when returning to elite sport as a mother.
It was great at the time (to have so much support) but in hindsight, it didn't matter how many people I had sitting and advising around a boardroom table—nothing could prepare me for motherhood or the journey that was about to begin.
You can see Lydia chatting with I Don't Know How She Does It below (post continues after video):
I can't say I enjoyed being pregnant. I'd put it down to the 'selfish athlete' in me. A lot of women have said to me (including my own mother) that being pregnant was the best they've ever felt, but I'm not sure I share that view.
Hell, I'm an elite athlete! Of course I've felt better! I wasn't sick or anything like that, but I didn't particularly like being pregnant. I didn't like feeling heavy or the fact that I couldn't see my toes…for a very long time! I was so used to seeing this cut, fit, elite athlete in the prime condition of her life.
When I'd catch a side profile of myself in the mirror I'd just about fall over in shock. But that aside, I knew it was a means to what would be a great outcome and a necessary but temporary process. On the plus side, I had luscious hair and big boobs—the latter definitely a novelty.
I had a really easy pregnancy. I trained within my comfort zone and everything was going as planned. I guess being my first pregnancy, I was oblivious to how many things can actually go wrong with both the mother and baby.
I was naïve as to how vulnerable we are and to how fraught the actual process is of growing a baby. But there was one major incident in the final two months of my pregnancy that really highlighted that fact:
That was the tragedy surrounding Alisa Camplin's baby boy, Finnan. Alisa was 32 weeks into her pregnancy—just four weeks ahead of me—when she began to feel unwell, and after a number of tests it was determined that the right side of Finnan's heart looked too big, but he was still too underdeveloped to be delivered early in order to have surgery.
He was born by caesarean two weeks later and was immediately given open-heart surgery. In all, he endured six operations in 10 days, but, sadly, the doctors at the Royal Children's Hospital were unable to save his life. It was a terrible shock.
Like me, Alisa had taken every precaution throughout her pregnancy, and as I was approaching a similar stage in my own pregnancy, it made me sit back and realise that I had this person inside me—it wasn't just a bump on the outside—and there were a lot of things that could go wrong. It shook me up and I backed off on my training. I just didn't want to overdo it or jeopardise my baby's health in any way, so I tried to take it easy and enjoy the last few weeks of my pregnancy.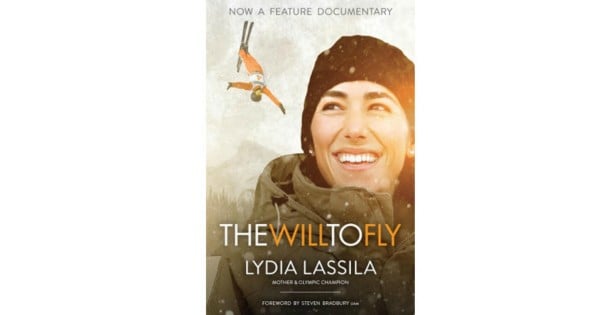 The birth itself was fairly measured and clinical. I was right on time, which was great. We couldn't have picked a better day, either: May 8, 2011, Mother's Day! But all planning aside, I don't think any mother is ever fully prepared for childbirth and what your body is going to experience during that process. In all my years as an athlete, there hasn't been an experience I could compare it to. I have never felt anything quite like it and as one of my friends delicately put it 'it's kind of like an exorcism'. I wanted to escape my body and at many moments I didn't think I could actually do it. The female body is an amazing vessel.
Truly. I placed all my trust in the hands of Peter and he guided us through the experience safely, however, after 22 hours of labour, he was no longer there for the delivery, as his shift had ended! He left us in good hands though and our baby boy finally arrived to catch the final hours of Mother's Day.
All in all it was very successful: perfect baby, healthy mum, no tearing, good to go. Following the birth we were able to then go and spend four days in the Park Hyatt where they have a whole floor dedicated as a maternity ward.
If you're lucky enough to have a trauma-free birth like mine was, you have the option of going and staying there instead of the usual hospital ward. I know Mum was very envious—when she had me she was in the Footscray Hospital sharing a ward with 10 other new mothers, amidst hospital renovations, and here I was spending my first few days as a mum in five-star accommodation at the Park Hyatt!
While it was all new for me, it was also new for Late and I'm sure he didn't know what to expect. In fact, he did not have that natural paternal instinct. He wasn't the kind of guy who would naturally goof around and play with kids, let alone babies, as my brothers would, so it was such a beautiful moment to see him become a dad for the first time and to see him fall in love with our son the moment he was born—as did I.
We were now three with this new life that we had brought into the world, it was just incredible. We enjoyed the moment. It was so precious, so intimate to finally meet our surprisingly blond little boy. Sure, going from two to three meant that life was going to get crazier than it already was, but we were really happy and ready for the next phase of life: parenthood.
Listen to the full episode here:
We quickly found that deciding baby names was not an easy task, particularly in our family with two different cultures coming together.
Many of the Finnish letters are pronounced differently. For instance, if you are using the word 'J' in Finnish, it is pronounced as a 'Y'. So for a name like Kyle in Australia, it would sound like 'Kuu – leh' in Finland. Conversely, in Finnish a common name is 'Janne', (pronounced Yan- neh) which is John in English.
So Late had his list and I had mine, and it was quite a challenge to meet in the middle and find this happy medium of a name which would work across both cultures and not get mispronounced. Growing up with a name like 'Ierodiaconou', which nobody could pronounce, I had a bit of a phobia of my child having a name that nobody could say correctly.
We chose Kai—Kai's great-grandmother was Kaija (pronounced Kay-ya), so we chose his name because of that connection.
His second name is Erik, after his grandfather Erkki in Finland. From day dot Late spoke Finnish to Kai, and he has only ever spoken Finnish to him, so Kai has grown up fluent in Finnish. My mum, on the other hand, has spoken only Italian to him, so he is now tri-lingual and can switch in and out of each language, English included.
But if I start speaking Italian or Finnish to him he gets really angry and he tells me 'you only speak English, don't speak Italian' or 'don't speak speak Finnish to me!' Although I understand a lot of both Finnish and Italian, my speaking of them is behind because, unlike a child I'm embarrassed to make mistakes.
Kai's development teaches me that we can always learn and we are always learning.
Excerpt courtesy of The Slattery Media Group Pty Ltd, all rights reserved by the publisher.
The Will to Fly is available now from slatterymedia.com.au
ISBN: 9780980597332
RRP: $29.95