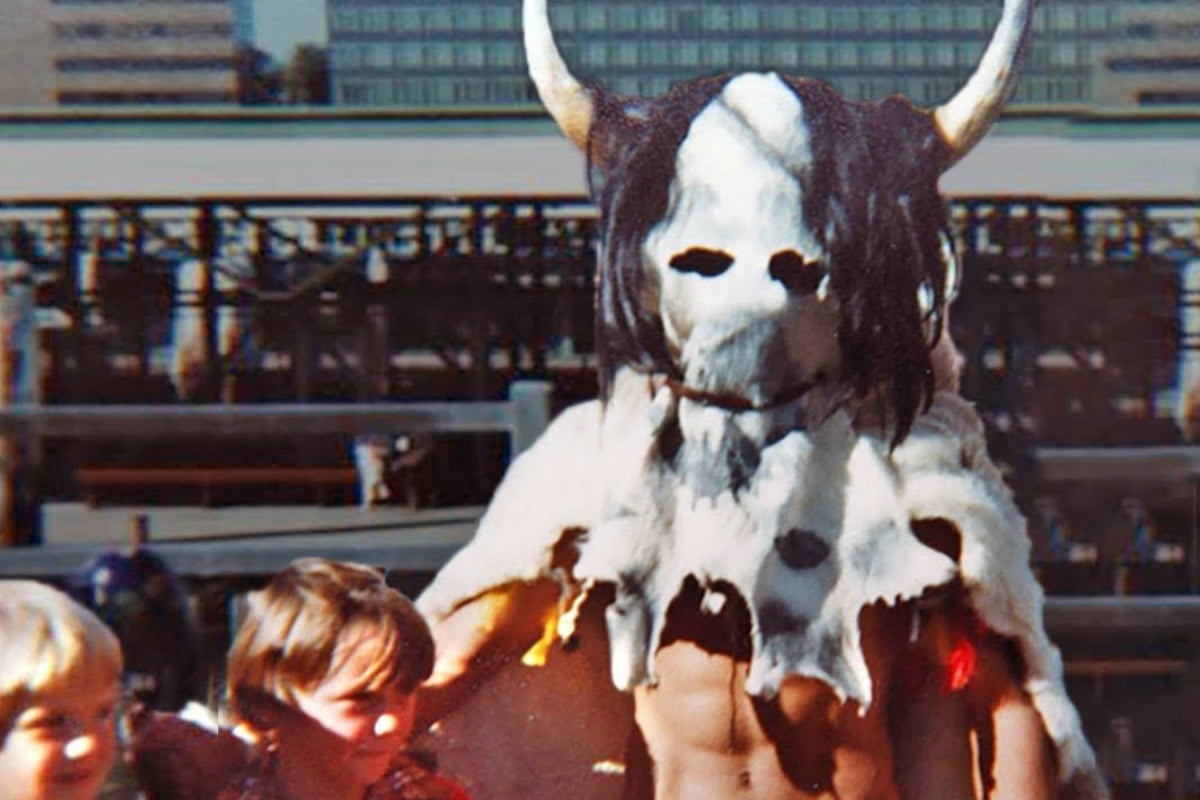 In June, 1979, the Godson family travelled from the small Central West town of Warren to Sydney for a much anticipated family holiday.
The family of four – dad John, mum Jenny, and their two young sons Damien and Craig – were late arriving to 'The Big Smoke', after a train drivers' strike forced them to take a series of buses for what is usually a six hour journey.
But once they arrived in Sydney they made the most of their time, travelling around the city seeing the sights.
On June 9 – their final day in Sydney – they spent the day wandering around Taronga Zoo, in the leafy, North Shore suburb of Mosman.
After their fun-filled day, they headed back into the city for dinner, before turning around and travelling back across the harbour towards Luna Park.
Listen: The man who knows what happened to the Beaumont children. Post continues after podcast. 
While waiting at Circular Quay for a ferry to take them across the harbour to Luna Park, the Godson family were approached by a Satanic-looking figure. A tall man wearing a horned mask and a leopard print loincloth. The figure stood behind six-year-old Damien, placed his hand on his shoulder, and someone took a photo.
The family then boarded the ferry headed towards Luna Park.
Once they arrived at the park, the boys enjoyed ride after ride and when it was eventually time to leave, they discovered they had four tickets left – enough for one more ride for the whole family. John and Jenny asked the boys what they wanted to do and they said they really wanted one more go around the park's infamous Ghost Train.
"We asked Damien and Craig what ride they'd like to go on again," Jenny told Woman's Day. "They chose the Ghost Train. Little did I know… "
At this point, Jenny was overcome with a craving for ice cream – something she didn't normally eat – so she told John and the boys to wait for her and she would meet up with them shortly.
"For some reason, suddenly I felt like an ice cream. I asked the others if they wanted one, but they said no. I asked them to wait for me, but when I turned around they were gone," she said.
When Jenny returned from getting her ice cream, she saw smoke pouring out of the Ghost Train. John, six-year-old Damien and four-year-old Craig were nowhere to be seen.
Luna Park staff were ushering people off the ride as quickly as they could, but seven people did not make it out alive that night.
Among them was John, Damien and Craig.
"I don't know why they didn't wait for me, as we'd been on every ride together that night. It still haunts me to this day. Something spiritual took over. Divine intervention? For some reason, I was not meant to die that night," Jenny told Woman's Day.
At the time, survivors spoke of seeing walls of flames – at least four metres high – surrounding them on the Ghost Train.
"The car nosed through the doors and we could see 4m flames all around us," Frank Juhassi told the Daily Telegraph at the time.