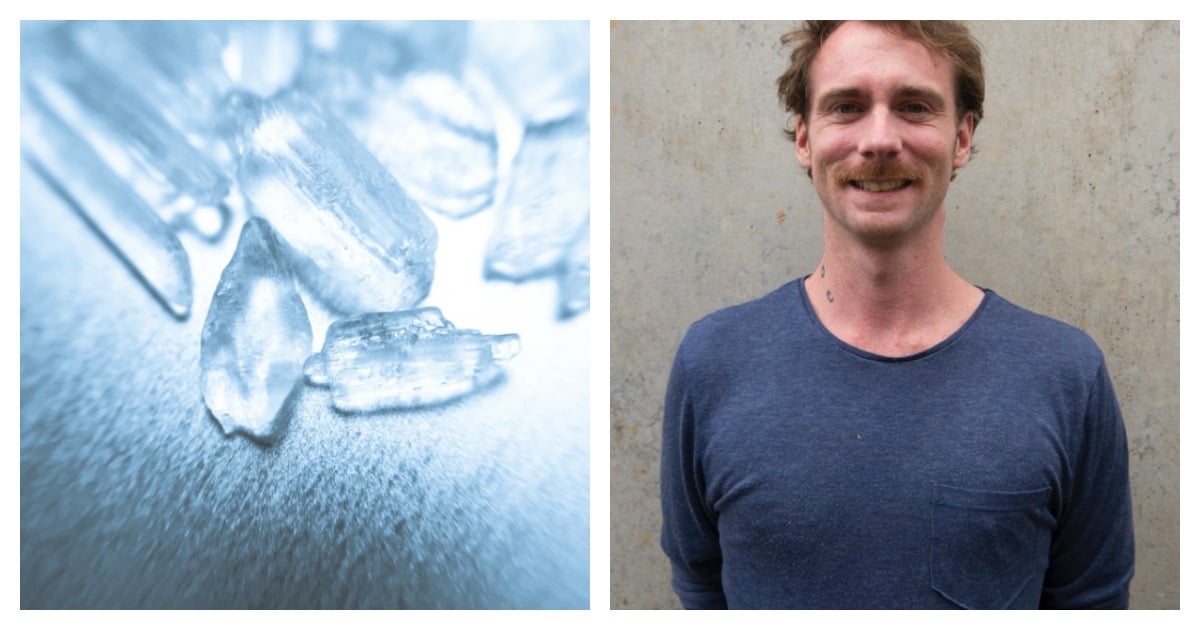 Dandenong, Victoria – one summer evening not that long ago. I was standing inside a middle-ring suburb's 1980's indoor shopping centre with the smell of potato cakes, and kebabs, and Kentucky Fried Chicken not so much lingering but dominating the air amidst the cheap clothing stores, the buzz of a hundred voices murmuring at once.
My companions for the evening: two young crystal-meth-using parents, Samuel and Jodie. Both were in their early twenties: Samuel was bone-thin with blue eyes and very white skin, and his wife was heavyset, Italian. They were not every-day-of-the-week, skin-falling-off-their-face addicts, but they did pay for their habit with crime.
I had come along to see how they generated cash through crime. For a few weeks prior, I had seen them coming back to Smithy's from their crime sprees with hundreds of dollars — all obtained by stealing from department stores, and not by visiting pawn stores, which is a sure way for the amateur criminal to get caught.
Samuel had a slouch when he walked; he wore a cap and fluorescent worker's clothes to make it look as if he'd just come from work when he walked into a store. Much of his behaviour was subterfuge, designed to detract from the fact that he had sticky fingers and a smooth, deceptive tongue. Samuel had been in jail, and he knew the kind of crime he was carrying out is often considered petty and not worth the risk by other criminals. It didn't involve violence or weapons or gangs, and yet he still took pride in telling me that his trick would earn 'six hundred bucks in less than hour … it might be petty, but it brings in the cash and I have never been caught'.
And on that note, he asked, 'Are you ready?' 'Yep,' I said, wanting to play it cool, and not show how excited and nervous I was. We walked through the entrance of a low-end department store. 'Come with me' Samuel said, and he took me down the aisle. 'Now find the smallest, most expensive thing you can, and put it in your pocket.'
But the biggest weapon in their department store scandal which brought in hundreds of dollars a week was being wheeled in a few metres behind us. Jodie came in behind us with their handsome, blue eyed, 18-month-old son Greg in a large, multi-compartment stroller. Both Jodie and Samuel had said hello to the female bag-checker, who smiled approvingly at them and their baby. There is after-all, only, so many things you can fit in your pocket.