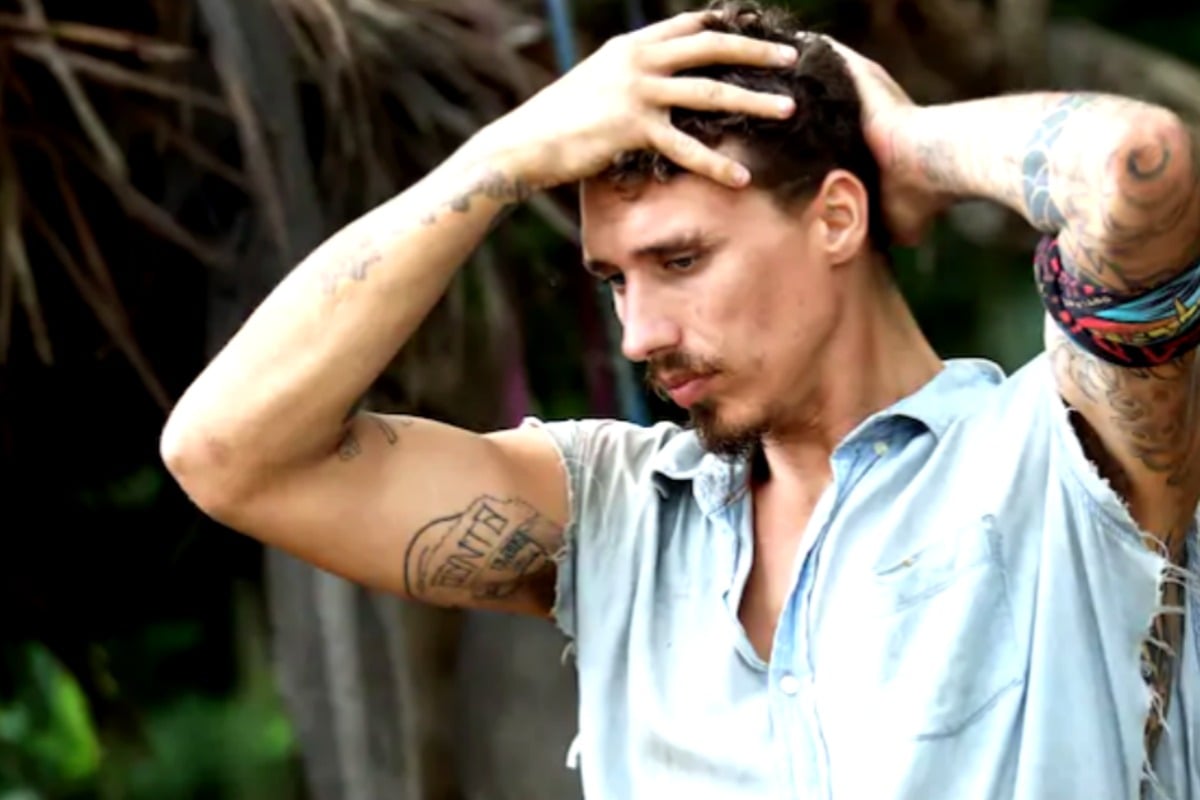 No matter what kind of challenges Australian Survivor star Luke Toki was facing on screen, the reality of his home life was much more serious.
The 33-year-old father of three became a firm fan favorite during his time on Australian Survivor: Champions vs. Contenders, but was sent home during the final run of episodes thanks to a last-minute blindside from his fellow contestants that saw him miss out on his chance of scoring the $500,000 prize money.
Listen to Survivor star Luke Toki share what his family went through while he filmed the show, his thoughts on Pia Miranda and the scandalous scenes that never made it to air. 
Speaking to Mamamia's daily entertainment podcast The Spill, Luke said he had been bracing for Australia's emotional reaction to his fate, but also asked fans not to go after fellow contestant, actress Pia Miranda, who was instrumental in having him booted from the game.
"I knew it would be a super sad episode, just because of how much I cried during it," he said on The Spill. "I knew it would be emotional for people but I never knew it would get to this level.
"Look, I did think I was going to win and then I didn't. It was nothing to do with how I played the game, maybe I could have changed a few little things, but making it to the top four meant I was just too much of a target.
"I spoke to Pia this morning and I am making sure that she is also getting my support online. I think everyone in the Survivor fan community can understand that Pia does not owe me anything when it gets to this point in the competition all bets are off.
"I just hope no one really goes at her too hard because she also has kids, she has a partner and as a human being, she is one of the best."
You can watch Mamamia's interview with Luke Toki below. Post continues after video.
Luke's family and the challenges they have been through also touched a nerve with Australian viewers as they watched him tackle his second season of Survivor.
Luke and his wife, Mary Toki, are parents to Lennox, seven, Nate, five, and have a baby daughter named Madeline.
Luke has spoken prolifically about how his eldest son Lennox was diagnosed with autism at the age of three and how his second son Nate was diagnosed with a condition called Global Developmental Delay (GDD). Baby Madeline was then diagnosed with cystic fibrosis as he travelled to Fiji to film the Network Ten reality series.