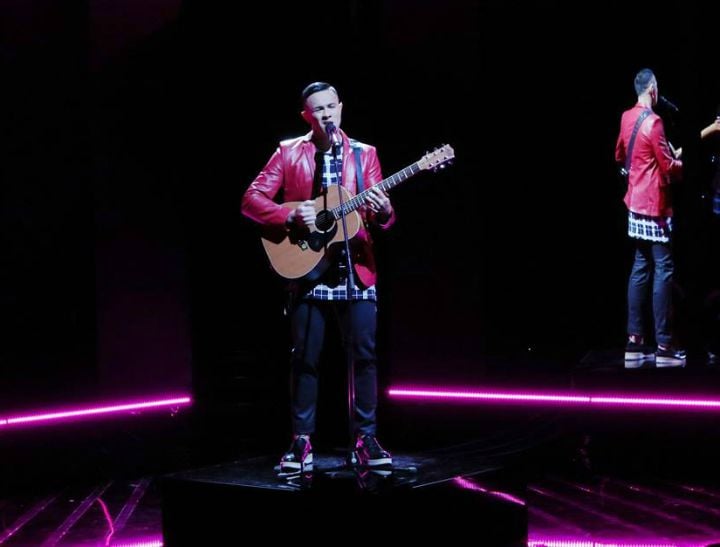 Being the host of a reality TV show can be a tough gig. You have to be witty, sharp and funny all the time. If you slip up, the show can dive into chaos. No pressure.
Last night the host of X Factor Australia, Luke Jacobz thought he had a witty question to ask one of the contestants after their performance. But, instead the joke kind of stumped everyone.
Contestant, Cyrus Villanueva performed Justin Bieber's hit song, Boyfriend and recieved a lot of praise from the judges. He was feeling pretty stoked about his performance.
Jacobz came on stage to do his usual post-performance interview with the contestant but ended up leaving Villanueva confused about how to answer it.
"Cyrus, I have a question for you," Jacobz started with. "Will you be my boyfriend?" he asked.
There was a pause from Villanueva and a silence that hushed over the crowd. The contestant replied with a confused, "Yours?"
While the studio became silent, social media started asking questions. Fan Sam Foote took to social media and asked if Jacobz had just 'come out' on national television.