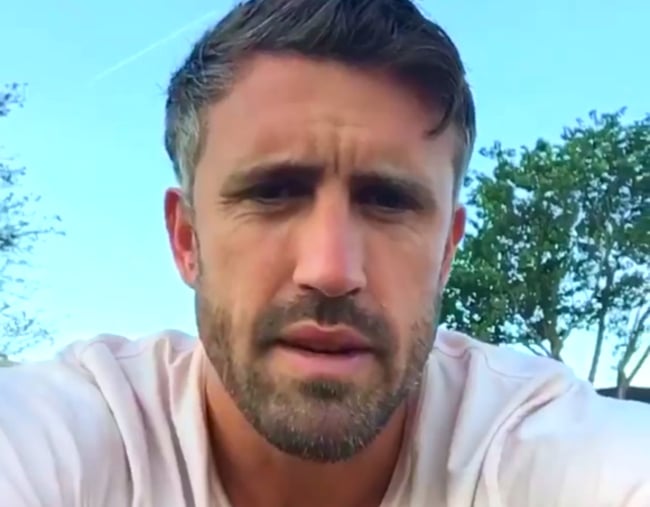 UPDATE: For all your Bachelor in Paradise Australia gossip in one convenient place, check out our Bachelor in Paradise 2018 hub.
In under 24 hours, Bachelor in Paradise's Luke McLeod and Lisa Hyde went from being the most stable couple on the island to the most talked about on home soil.
On Monday night's episode we saw the couple leave Fiji together with the hope of taking their grown up relationship far, far away from rose ceremonies and Osher's watchful eye. Moments after the credits rolled, Lisa, 31, shared they were no longer together, partly because Luke, 34, had cheated on her on the outside.
Yeah. We're devastated.
Even though we hardly saw any of their relationship on-screen – presumably because of a lack of drama and mango daiquiris – it was clear from night one that these two were genuinely looking for love.
Now, Luke has spoken about cheating on Lisa after what's been a "really tough, really difficult" few days and why, despite news focused on his alleged 'hookup' with a 19-year-old woman, there's a side to this story we may never know about.
Watch Luke and Lisa's final moments together on Bachelor in Paradise below. Post continues after video.
Both Luke and Lisa have been discreet about the exact details of their relationship breakdown – Luke doesn't want to "get into a debate around 'she did that' and 'I did this' out of respect for her".
But he admitted there were a number of things that led to a lot of pressure on both himself and their relationship to succeed.
"There's always two sides to the story and there's reasons that led up to things breaking down, but I don't want to get into that. I'd rather out of respect for her, just to say sorry and try to move forward,"  the Soul Society founder told Mamamia.
"But it was tough [going home after the show], because you know you can't even get the same flight back, we had to get separate flights and then you get back and you can't be seen together in public so we had to try and secretly make your way around. We tried to find time and moments but it was hard.