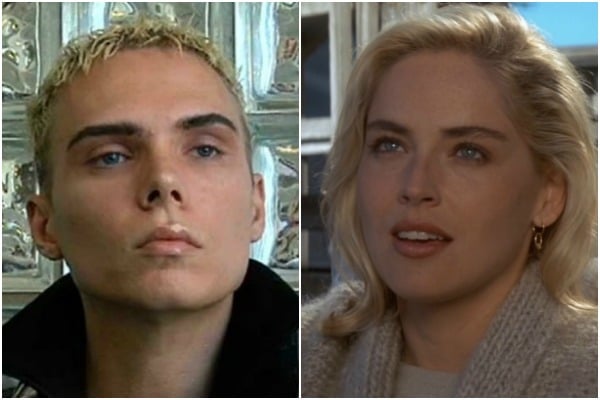 This post deals with murder and animal cruelty and might be triggering for some readers.
Luka Magnotta loved movies, so much so he left home aged 16 to try to become an actor.
But there was one movie he loved more than most, one that even his mum knew was his favourite because he bought her a key chain featuring the two main stars as a present one year.
Basic Instinct is an erotic thriller, starring Michael Douglas and Sharon Stone. Released in 1992 it follows the murder investigation of a wealthy rockstar of which Catherine Tramell (Stone) is the prime suspect.
Here's the trailer to the new Netflix series on Magnotta. Post continues after video.
In 2012, Magnotta's love for the Academy Award winning film was used as gruesome inspiration during the brutal murder of Jun Lin, who Luka is convicted of killing and dismembering.
The crime and Magnotta's preceding crimes against cats which he uploaded online, are the subject of a new three-part series on Netflix called Don't F***With Cats: Hunting An Internet Killer.
It follows the investigation into Magnotta which was first started by a group of self confessed "internet nerds" who tracked him down after witnessing him suffocating two kittens on camera.