A changing of the guard in any workplace is never smooth, but it doesn't normally make international headlines.
Not so for British Vogue.
The magazine's Fashion Director of 25 years Lucinda Chambers has given an "explosive" interview to online fashion publication Vestoj.
It's raised many a well-manicured eyebrow – and confirmed to many that perhaps The Devil Wears Prada wasn't quite as exaggerated as some assumed.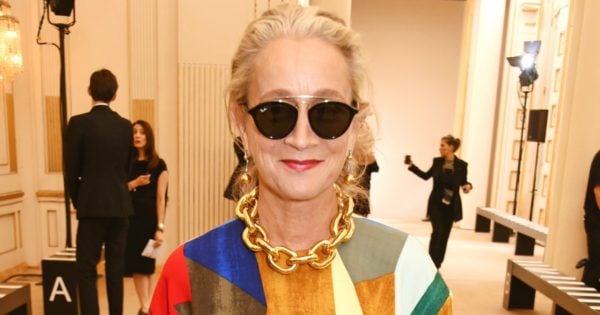 In the interview, Chambers claimed that after 36 years at the publication where she'd started in accounts in the 1970s - including 25 as Fashion Director- she was told her services were no longer required by new editor Edward Enniful.
The interview was taken down for a number of hours yesterday, leading to speculation that Chambers had been sent a cease and desist by publishers Conde Nast. It's since been republished in full by Vestoj.

Listen: The new Editor of British Vogue is a man. Post continues after audio.
:
In it, Chambers also painted the fashion world as anxiety-ridden, image-obsessed and those in power as not always the ones with the real talent.
"In fashion people take you on your own estimation of yourself – that's just a given. You can walk into a room feeling pumped up and confident, and if you radiate that the industry will believe in what you project," she said.
She recalled a time twenty years ago when she was on maternity leave and the magazine hired a new fashion editor who had never done a shoot before - but were taken in by her confidence and style.