A changing of the guard in any workplace is never smooth, but it doesn't normally make international headlines.
Not so for British Vogue.
The magazine's Fashion Director of 25 years Lucinda Chambers has given an "explosive" interview to online fashion publication Vestoj.
It's raised many a well-manicured eyebrow – and confirmed to many that perhaps The Devil Wears Prada wasn't quite as exaggerated as some assumed.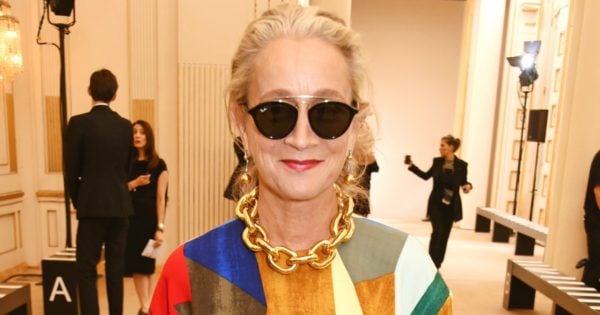 In the interview, Chambers claimed that after 36 years at the publication where she'd started in accounts in the 1970s - including 25 as Fashion Director- she was told her services were no longer required by new editor Edward Enniful.
The interview was taken down for a number of hours yesterday, leading to speculation that Chambers had been sent a cease and desist by publishers Conde Nast. It's since been republished in full by Vestoj.

Listen: The new Editor of British Vogue is a man. Post continues after audio.
:
In it, Chambers also painted the fashion world as anxiety-ridden, image-obsessed and those in power as not always the ones with the real talent.
"In fashion people take you on your own estimation of yourself – that's just a given. You can walk into a room feeling pumped up and confident, and if you radiate that the industry will believe in what you project," she said.
She recalled a time twenty years ago when she was on maternity leave and the magazine hired a new fashion editor who had never done a shoot before - but were taken in by her confidence and style.
"I went, 'Ok, ok. Let's give her a go.' She was a terrible stylist. Just terrible. But in fashion you can go far if you look fantastic and confident – no one wants to be the one to say '… but they're crap'," she said.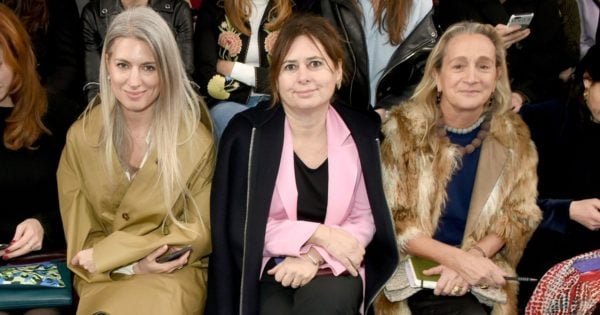 She shared her frustrations at how many of the big fashion magazines were forced to pander to their advertisers.
"If my shoots were really crappy… Oh I know they weren't all good – some were crappy. The June cover with Alexa Chung in a stupid Michael Kors T-shirt is crap. He's a big advertiser so I knew why I had to do it," she said.
"I knew it was cheesy when I was doing it, and I did it anyway. Ok, whatever. But there were others… There were others that were great."
Still, she argued there were few fashion magazines that made people feel empowered - even Vogue.
"Most leave you totally anxiety-ridden, for not having the right kind of dinner party, setting the table in the right kind of way or meeting the right kind of people," she said.
"Truth be told, I haven't read Vogue in years. Maybe I was too close to it after working there for so long, but I never felt I led a Vogue-y kind of life."
She told the site she believed the high price tags of the clothes featured made them "irrelevant" to most people, and as a result magazines had lost the authority they once had.
"They've stopped being useful. In fashion we are always trying to make people buy something they don't need. We don't need any more bags, shirts or shoes. So we cajole, bully or encourage people into continue buying," she said.
"I know glossy magazines are meant to be aspirational, but why not be both useful and aspirational? That's the kind of fashion magazine I'd like to see."
While hinting that she had a "new idea" of what to do next, Chambers admitted life after Vogue would be very different.
"Fashion shows are all about expectation and anxiety. We're all on display. It's theatre. I'm fifty-seven and I know that when the shows come around in September I will feel vulnerable," she said.
"Will I still get a ticket? Where will I sit? I haven't had to think about those things for twenty-five years."
Enniful replaced Editor of 25 years Alexandra Shulman who announced her departure earlier this year and finished at the publication last week. Born in Ghana and growing up in London, he comes from W magazine where he was Creative and Style director, after being appointed as Fashion Editor for iD Magazine when he was just 18 years old.
He's the first male editor in the magazine's 101 year history and the first black editor of a mainstream British style magazine.
British Vogue and Conde Nast have yet to respond to any of the claims made by Chambers.