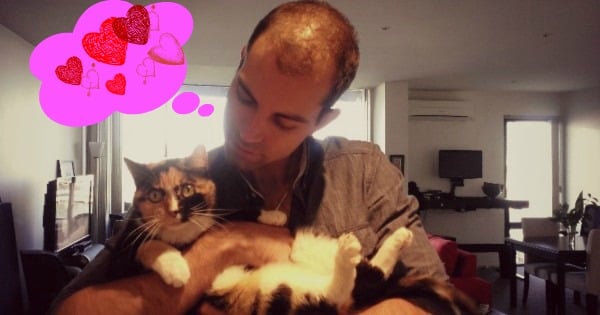 This is Lucy.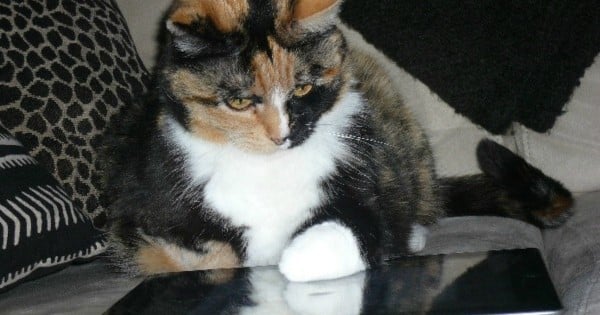 We first met her four and a half years ago at an animal shelter.
I was raised a cat person and lived with a dog person. It had taken me two years, but I had finally convinced my partner, Ben, to go to the local shelter 'just to look' at the cats.
The 'just to look' part was his idea. I already knew that no person with half a human heart could survive a trip to a shelter without adopting at least one animal, but I played along.
We arrived at the shelter and asked to see their cats. There were so many – around 100 – and it was a 'no kill' shelter, so there were cats that had been there for months and some even years.