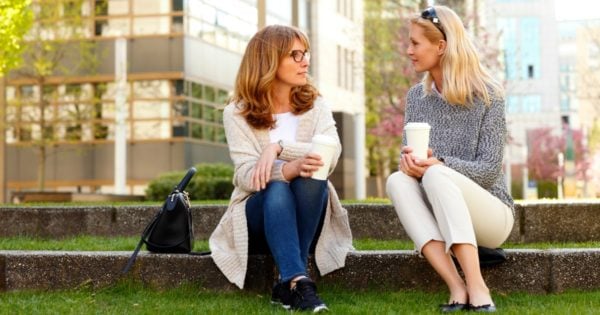 Hearing that one of your closest friends or family members has been diagnosed with cancer is a difficult time.
However, with cancer affecting one in three women by the age of 85, it's becoming a conversation many Australians will likely have to undertake.
In these times, it's hard to know what to say or what to do. We are all so anxious to help, but life after a cancer diagnosis can be a tricky area to navigate.
Here's how you can help.
1. Listen before you react.
When your friend or loved one tells you about their diagnosis, your first impulse may be to jump in and ask dozens of questions and give your own thoughts.
However, the best way to show your support is to take a deep breath, and just listen. Let them decide how they want to talk about it and show your support by letting them talk it through and listen to everything they have to say.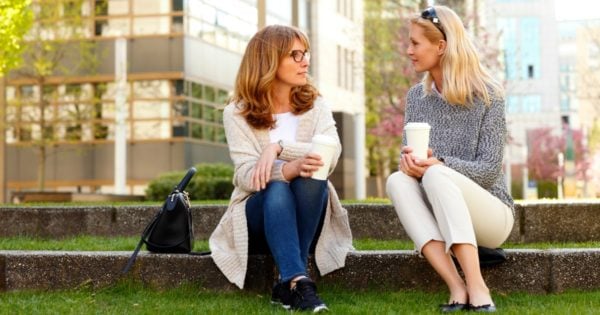 "Let them decide how they want to talk about it." Image: iStock.
2. Make a long-term commitment.
Hearing the news about a close friend or family member's first cancer diagnosis is hard, and everyone will no doubt gather around them.
However, during the weeks, months and even years that follow they will still need your ongoing support and care. Ensure that you make time to check in with them regularly, even after they finish treatment.
3. Don't undermine the health advice they have been given.
As much as you want to help your loved one through this time, questioning the medical advice they have been given or giving alternate advice is not supportive or helpful. In fact, actions like that may even lead to false reassurances or an unrealistic sense of hope.