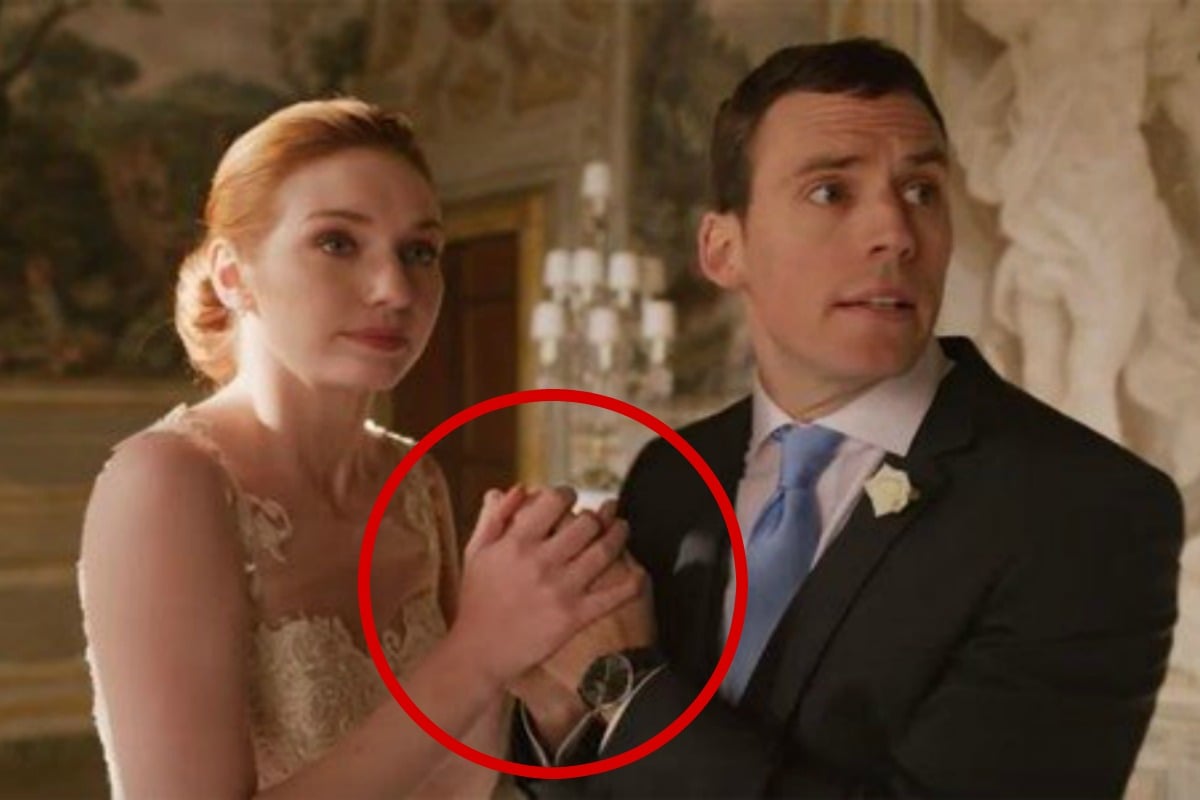 This article contains spoilers for the Netflix movie Love Wedding Repeat. Which shouldn't be an issue because… nevermind.
You know a movie is bad when you turn it off three quarters of the way through, during a worldwide lockdown.
Like the whole world is literally closed.
You have nowhere to be. You have nothing left to watch. You've watched all the Tik Toks and you've seen everyone slowly unravel on Instagram.
You've literally been instructed by the Prime Minister to sit inside and watch bad romantic comedies (I'm pretty sure that's what he said) and still.
Love Wedding Repeat is so bad that given all the time in the world, it feels like a waste of time.
Watch: The trailer for Netflix's Love Wedding Repeat. Post continues below.
When I first saw the ad for the film – starring Sam Claflin, Olivia Munn, and Eleanor Tomlinson – I was so embarrassingly excited. A comedy. About a wedding. Set in an Italian castle. With pretty dresses. Like Four Weddings and a Funeral meets Bridesmaids meets My Best Friend's Wedding. But Love Wedding Repeat is none of those things. Because it is terrible.
The plot. The script. The acting. All of it.
But time is a thing I have a lot of right now, so after gasping at the sheer atrociousness of what I was watching, and switching it off, I decided it was my duty to write about how bad this film is, which I couldn't ethically do without having seen the whole thing. So I turned it back on. And it got worse.
These are just six (of 800) reasons Love Wedding Repeat is one of the cringiest movies on Netflix.
1. The premise is ridiculous.
Love Wedding Repeat begins with Jack (Sam Claflin) saying goodbye to Dina (Olivia Munn) – a friend of his sister Hayley – after a magical weekend together in Rome. It's not made clear why it was magical, or what the basis for their romantic connection is, or whether they even have anything in common, but none of that matters. Because Jack leans in to kiss Dina and YES he's obviously interrupted by a chance encounter with an old friend who has no social awareness.