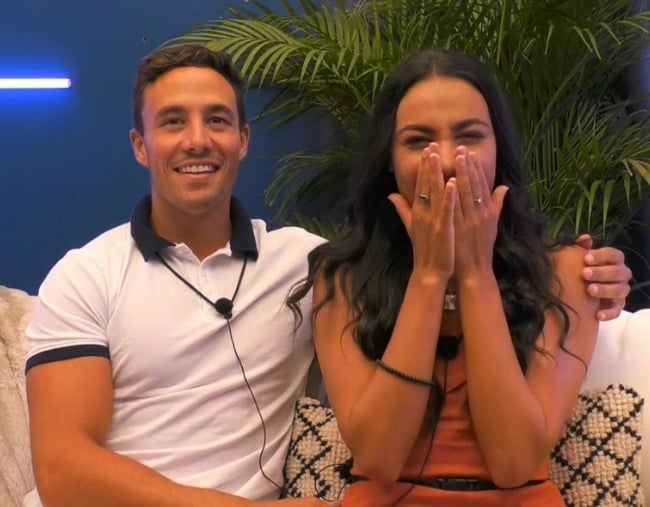 They're the newly crowned winners of Love Island, and emotions are still running high for Tayla Damir and Grant Crapp.
Speaking to Mamamia, the couple said they were not expecting to take out the number one spot, with Tayla saying they were still "pinching themselves", while Grant called it "surreal".
But with Grant, 22, currently based in Canberra, while Tayla, 21, lives over in Perth, many are probably wondering how they'll make their long distance relationship work outside of the villa.
Tayla said it's something they discussed early on in their relationship.
"We had that discussion pretty early. We were like, if we're going to do this and it works and we end up falling in love, what's our plan?" she explained.
"We went through it all and had pretty in-depth conversations. We're just excited about the future."
Grant and Tayla said they've both decided to relocate to Sydney, as it makes the most sense for them.
"We've decided on Sydney. I want to get some work in Sydney. I've got a degree in broadcasting journalism, so something presenting-wise, and I think Sydney is a great place to be for that," said Tayla.
"I'm an electrician, and I've also got my own clothing brand, so I can go anywhere," added Grant.