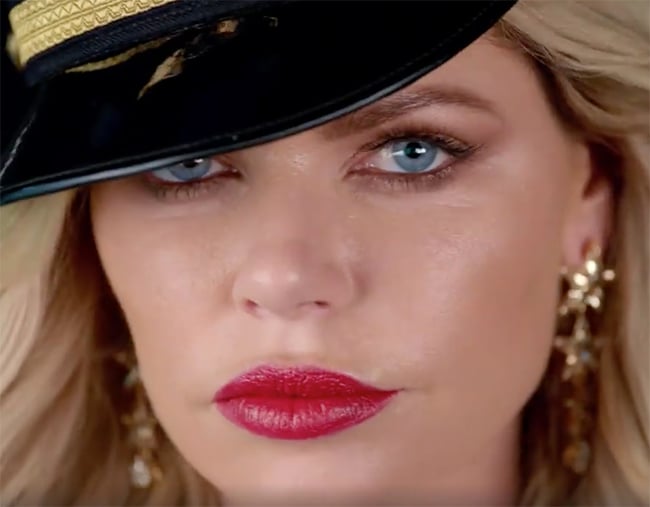 "Six weeks in the sun… You up for it?" The new trailer for Channel Nine's Love Island Australia begins.
It's Sophie Monk's much-loved voice, and the former Bardot singer and Bachelorette star is boarding a jet in a sexy pilot costume and very high heels.
Following in her wake is a stream of Australian singles, all ready to depart on a six-week adventure to "find love" on the luxury island Majorca in Spain.
It's a reality TV dream and 38-year-old Monk, who's hosting the program, is "SO EXCITED" for filming to start.
"OMG! I'M SO EXCITED ????. Can't wait to meet the contestants," she posted to Instagram last night, after the preview aired for the first time.
(Be warned, your productivity for the day is about to go out the window).
WATCH: The trailer for Love Island Australia, from Channel Nine. 
Oh, and before we forget…
The clip shows the contestants board the plane and, within seconds, proceed to take off their clothes.
"Welcome to the hottest summer of your life," Monk's invitation is impossible to decline.
There's humour and sexiness and, if this short clip is anything to go by, it's going to be one steamy, drama-filled Love Island series debut in Australia.
LISTEN NEXT: Sophie Monk opens up to Mia Freedman about her time with Bardot, and why she always felt like an outcast in the band.