Australia is currently one week into its new relationship with our very own version of Love Island and so far things have been a little tumultuous.
If you have yet to clap eyes on this lusty, tropical series, Love Island features a group of contestants, called "Islanders", who are living it up in a villa in Spain under the careful watch of hundreds of TV cameras.
In order to survive the show, the contestants must be coupled-up with another Islander, whether it be for love, friendship or the incentive to pocket some money, as the overall winning couple receives $100,000.
We've now been introduced to the 11 Aussies who will be battling it out and hooking up in paradise in the hopes of walking away with love/money/a whole lot more Instagram followers, but so far we've only caught a tiny glimpse of their personalities.
(Except for Justin, the contestant who claims he is a 'kangatarian',  a person who mostly eats kangaroo and fish. I think that's all we need to know about him really…)
Before they went into lockout in Spain ahead of the show's first day of filming, we asked three of the women from Love Island what their biggest fears were about appearing on the show, and a side of them that they'd love Australia to see, but that they think the cameras won't catch.
Bartender Cassidy, 23, from Melbourne said she was heading to Love Island with the hope of finding true love, or, at the very least, to "end her eight-month dry spell" and was incredibly nervous about dipping a toe in the realty TV pool.
"Before I headed to Spain I guess I was most nervous about the unexpected, she told Mamamia. "Having never done anything like this I had no idea what to expect – I couldn't pull from any previous experiences.
"The thing I want Australia most to know about me is that, given we're being filmed 24/7, I'm hoping that they'll see the real me from day one. And they'll be able to see that I'm more than just my looks.
"I decided to go on Love Island because at the start of the year my News Year's resolution was to stop saying "no" to opportunities. Anyway, Love Island had just sent a reminder about completing my application and my love-life was pretty average so put those two together and I thought, why not?"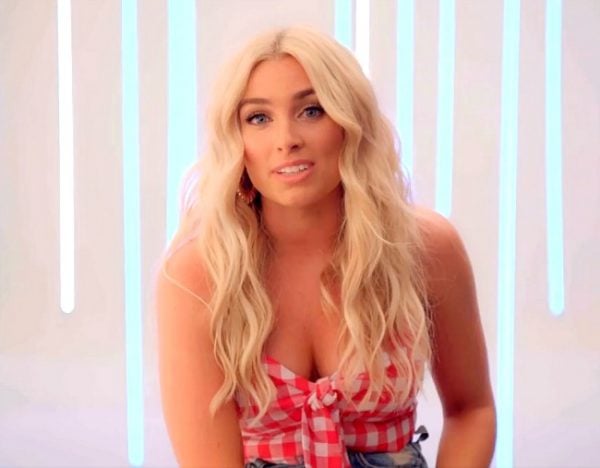 Erin, 23,  a nurse from Melbourne, said she decided to give the show a go because she was struggling to find love on her own and was about to give up.
"I decided to take part in Love Island because I'm turning into a f*ck girl and I'm going around breaking guy's hearts And I'm enjoying it," she told Mamamia. "So I want to take time out to break down some of my barriers and let someone in, sexually and non-sexually - haha.
"Before going on Love Island I was nervous about people's opinions of me, which is weird because I never normally care about that sort of thing. I want people to like me but I also want to be myself.
"Something that people might not see on TV about me is that I can actually have a serious conversation with people. I like joking around because I like to laugh, and hearing other people laugh because of you is such a nice feeling. But yes, if people tell me their problems I'll listen and take it seriously."
Millie, 24, a doggy day care worker from Sydney said she "will always stick up for myself and doesn't shy away from confrontations" and was worried her friends and family would work out what she was up to before the show went to air.
"I decided to be on Love Island because I need to be in a situation where I can't run away from people and they can't run away from me – and we have to actually sit down and work out problems and situations," she told Mamamia.
"Before going on the show, given we were sworn to secrecy about being involved in the show, I was worried people were going to pick me from the silhouette promos – and that I would have to lie to them and keep a poker face. I was excited rather than nervous.
"I'm hoping that audiences will know the real me as soon as I walk into the villa. It will be pretty hard to be anyone but myself in front of all those cameras."
Love Island Australia airs Sunday to Thursday 8.30pm on 9Go! and 9 Now.
For more film and TV reviews, you can follow Mamamia Entertainment Editor Laura Brodnik on Facebook.