Yes, well.
It seems like we're all back in high school.
On tonight's episode of Love Island one couple officially became girlfriend and boyfriend.
They gathered together all their islander friends and had some kind of ceremony.
Speeches were made.
Champagne was drunk.
Someone probably asked the DJ to play 'You're the Voice' while downing a schooner of tap beer.
I made have shed one solitary tear while whispering "God bless those very tan children and their special bond".
It was much like a wedding, except it was two people who have known each other for five weeks, declaring their undying love for each other, in front of a bunch of people they've known for five weeks or less  ¯\_(ツ)_/¯.
It all started when a clever producer realised they had made a terrible mistake sending Cassidy aka ALL OF THE DRAMA home last week.
In order to distract us from the rapidly declining drama levels they decided to entertain us with a fake wedding.
They got Eden to pretend it was his idea and he enlisted all the islanders to help him out.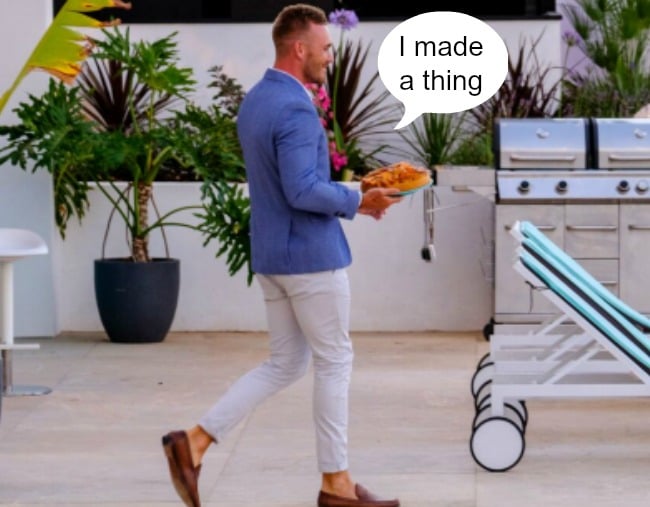 Erin was led to the place where she first met Eden... five weeks ago... by reading signs that each of the boiz were holding.
There she was met by Eden who was holding a pumpkin pie.