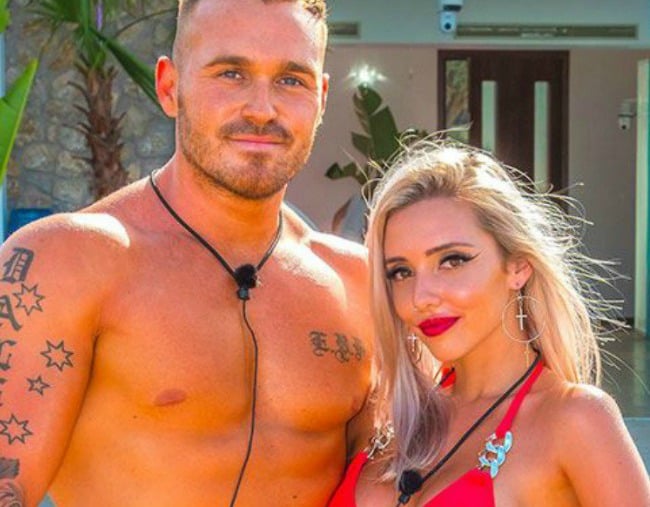 Put down the giant inflatable flamingo pls.
Some serious sh*t has just gone down in Sophie Monk's sex villa.
You see, on the last episode of Love Island, Erin and Eden were tasked with choosing a boy to send home.
They chose the literal ray of sunshine that is Justin over the short version of that guy who's in that show about motorbikes and what not.
I think his name is… Jaxon ¯\_(ツ)_/¯.
Anyhoo, tonight's episode opened with a villa that was divided.
People were p*ssed that Justin was no longer there, talking about how ridiculously good looking he is and tensions were high.
At one point Eden and Grant grabbed each other by their shirts which felt weird… because they were wearing shirts.
Later that night Eden and Erin said 'I love you'.
Then it happened.
A very sneaky man named Teddy did a sneak into the villa as a DJ.