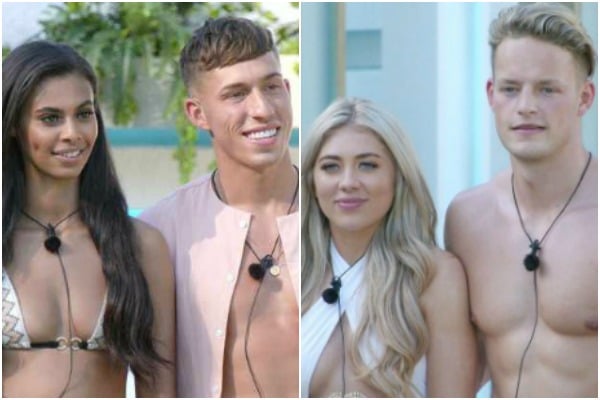 Australia, I love you dearly. And you get so many things right.
But when it comes to Love Island, you're just not cutting it.
You've had two attempts now, and Love Island UK still reigns supreme even in their "winter" season (which is apparently much more risky because: winter.)
It's probably important to preface that yes, we understand that Love Island in general is slightly problematic.
Here's a snippet of the new UK season. Post continue after video.
There's dental floss bikinis, strange challenges that incorporate lots of kissing everyone in the house while covered in goop/water/goop, and a lot of talk about abs, boobs and perfect faces.
BUT. It's a bloody great watch.
Unfortunately I, like much of Australia, am struggling to stay patriotic and stick with Sophie Monk and her Aussie crew, and am instead being drawn back to the OG. The Australian version of Love Island just lacks… something, and for a long time I've tried to work out what it is. So here, I've unpacked why the UK just keeps winning at this format.
The contestants.
Sure, our version had some lovely people on it. Don't get us wrong.
But when it comes to diversity, backstory, and just all-round interesting people to have on our TV screens, the UK beats us, no questions asked.
Their seasons are full of quirky characters, from all walks of life. Whereas our contestants (sorry guys) all kind of blur into one.
On the current season of Love Island UK, we've got a billionaire, someone in politics, a singer who has dirt on a famous rapper, a footballer turned police officer, a coffee bean entrepreneur, a couple of builders and a medical PA, to name a few.